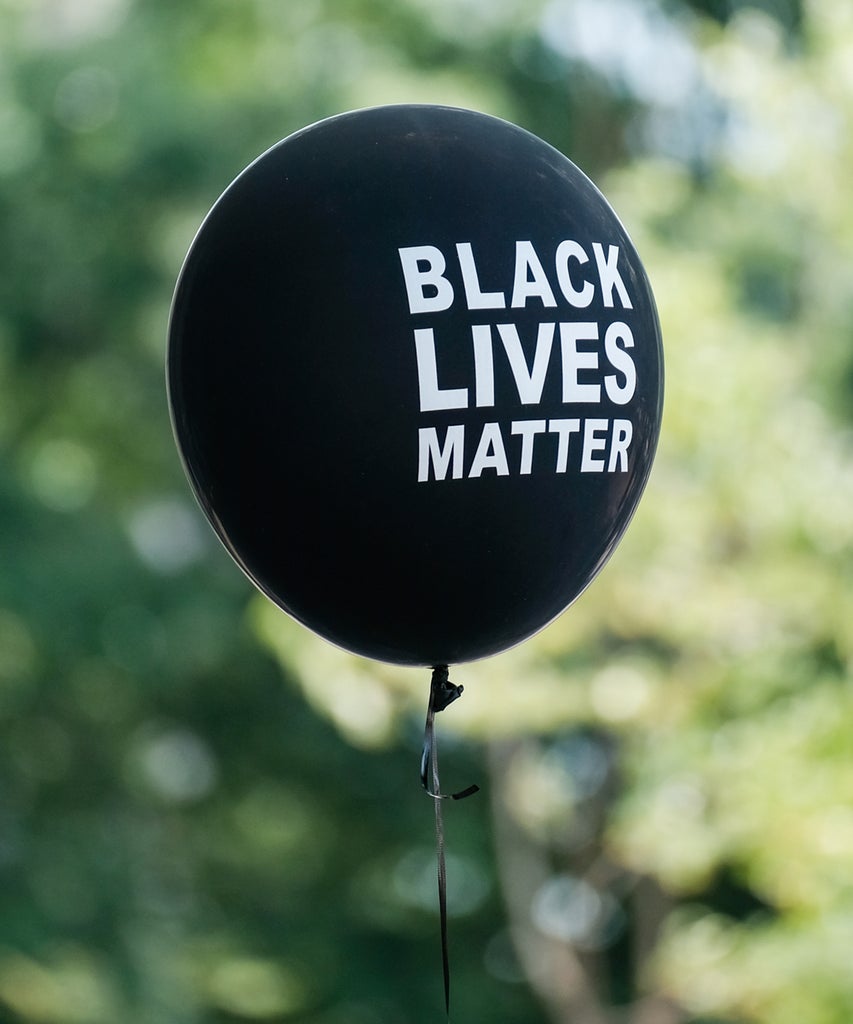 WASHINGTON, DC – JUNE 27: A Black Lives Matter ballon is seen at the Navy Memorial to support Black Lives Matter during the Black Mamas March a protest against police brutality and racial inequality in the aftermath of the death of George Floyd on June 27, 2020 in Washington, DC. Demonstrators took part to voice their support for racial equality and to honour the memory of George Floyd, whose death at the hands of police in Minneapolis sparked protests worldwide. (Photo by Michael A. McCoy/Getty Images)
The Black Lives Matter uprising is a wakeup call for America. It is an essential reminder of all the ways that systemic racism impacts every aspect of Black life, from police violence to the coronavirus pandemic to the housing crisis. As the poet Audre Lorde says, "There is no thing as a single-issue struggle because we do not live single-issue lives." To challenge racism requires more than condemning police violence alone, it requires all of us to support Black communities against the looming housing crisis to come.
Black communities are disproportionately impacted by the economic recession; they are often the hardest hit and the slowest to recover — as we saw with the Great Recession of 2008. Despite the recent report of job gains as the economy reopens, Black unemployment has not improved and is now at 16.8 percent. These numbers, though, fail to capture the generations of Black exclusion from the job market or the racial wage gap. In places like New York City, rampant racial and economic segregation show just how devastating the coronavirus pandemic has been and remains for Black communities.
While the pandemic has resulted in millions of Americans being unable to pay their rents and mortgages, Black communities are particularly vulnerable. The housing crisis is undoubtedly a race issue when Black and Latinx people are disproportionately renters, and therefore they are disproportionately impacted by evictions. To be even more specific, Black women-led households experience some of the highest levels of evictions due to a host of factors related to race and gender, as noted by sociologist Matthew Desmond.
During this pandemic, tenant advocacy groups have highlighted the need to protect tenants through a universal eviction moratorium and canceling rents. As housing advocates like to say "housing is healthcare." The threat of evictions and the struggles for people who are homeless is a public health issue …read more
Source:: Refinery29
(Visited 1 times, 1 visits today)