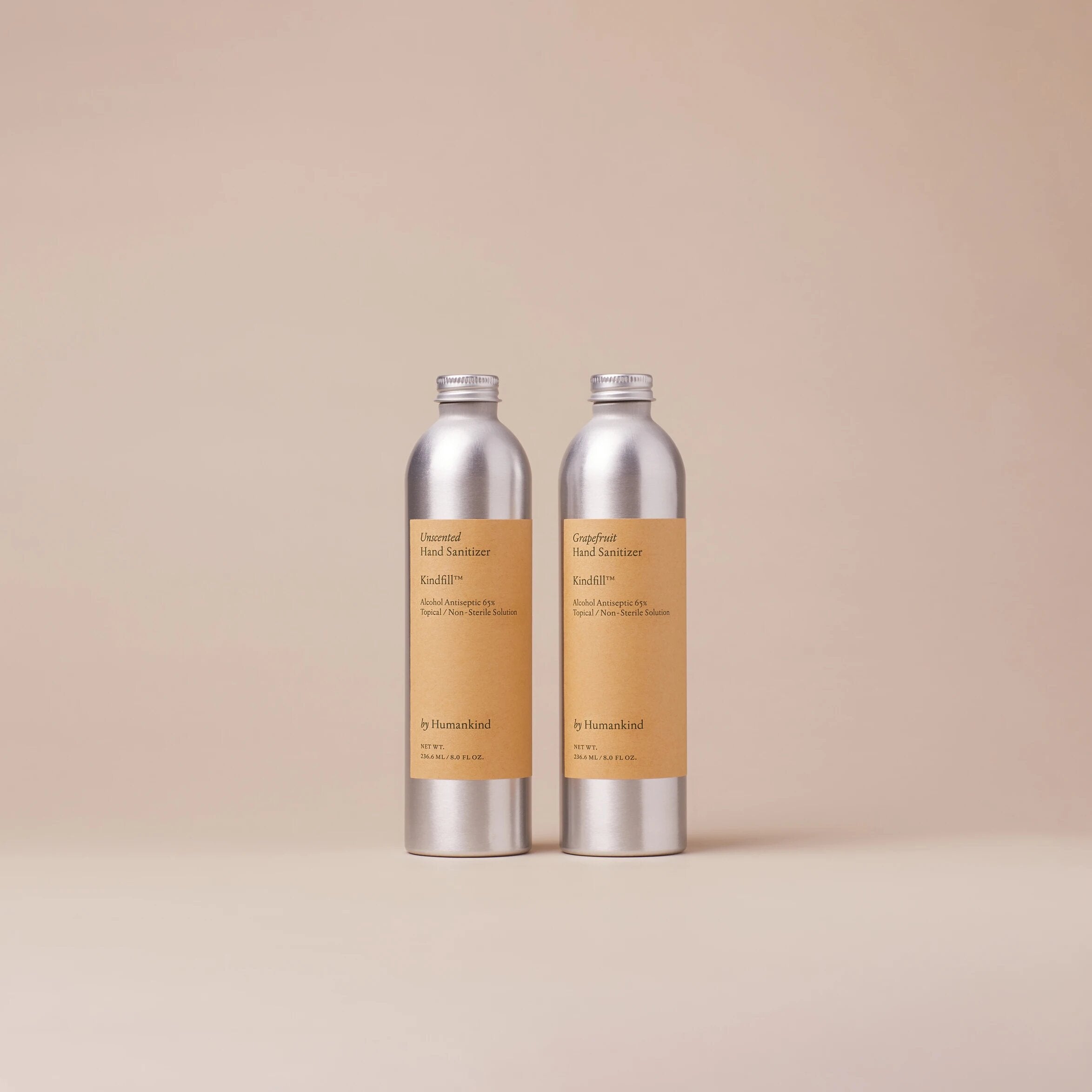 By now, you may feel as though you've purchased more hand sanitizer in the last few months than in your entire life. As we've seen go-to brands like Purell and Touchland become harder to come by than a limited-edition Supreme drop, many of our favorite beauty brands across hair, skin, and makeup have taken it upon themselves to develop their own bottles of germ-killing gel — and often donating large quantities to hospitals and essential workers on the frontlines of the COVID-19 pandemic.
As a bonus, many hand sanitizers developed by companies in the beauty industry have brought their skin-care savvy to formulate alcohol-based options that include soothing, hydrating ingredients like aloe, hyaluronic acid, and squalane to prevent hands from getting cracked and dry. Ahead, 12 options to shop for soft, germ-free hands.
At Refinery29, we're here to help you navigate this overwhelming world of stuff. All of our market picks are independently selected and curated by the editorial team. The product details reflect the price and availability at the time of publication. If you buy something we link to on our site, Refinery29 may earn commission.by Humankind Hand Sanitizer
These eco-friendly hand sanitizers come in an 8oz aluminum bottles perfect for keeping at home or using to refill tiny vials. Plus, $1 from each purchase benefits the Robin Hood Relief Fund, which provides emergency support to communities in need within the NYC area.
by Humankind Hand Sanitizer, $, available at by HumankindMegababe Squeaky Clean Hand Sanitizer
The brand behind the internet-breaking anti-chafe stick and natural deodorant just restocked its bestselling vegan hand sanitizer — and also have a 16oz jumbo version for refills.
megababe Squeaky Clean Hand Sanitizer, $, available at Megababe BeautyHerbivore Hand Hero 75% Alcohol Hand Purifying Gel
Herbivore's Hand Hero comes in two. dreamy scents (Pink Grapefruit and Lavender) and is made with skin-care ingredients like hyaluronic acid and soothing aloe vera to help soothe dry hands.
Herbivore Hand Hero 75% Alcohol Hand Purifying Gel, $, available at Herbivore BotanicalsPipette Hand Sanitizer
The chic baby-care brand recently developed a $5 hand sanitizer that's kind to hands, thanks to squalane and glycerin, but tough on germs. (Pipette has also donating 21,000 32oz bottles to healthcare professionals at local hospitals in the Los Angeles and New York area.)
Pipette Hand Sanitizer, $, available at PipetteTonyMoly Aloe Chok Chok 62% Alcohol Hand Sanitizing Gel
TonyMoly's aloe gel is a favorite …read more
Source:: Refinery29
(Visited 5 times, 1 visits today)