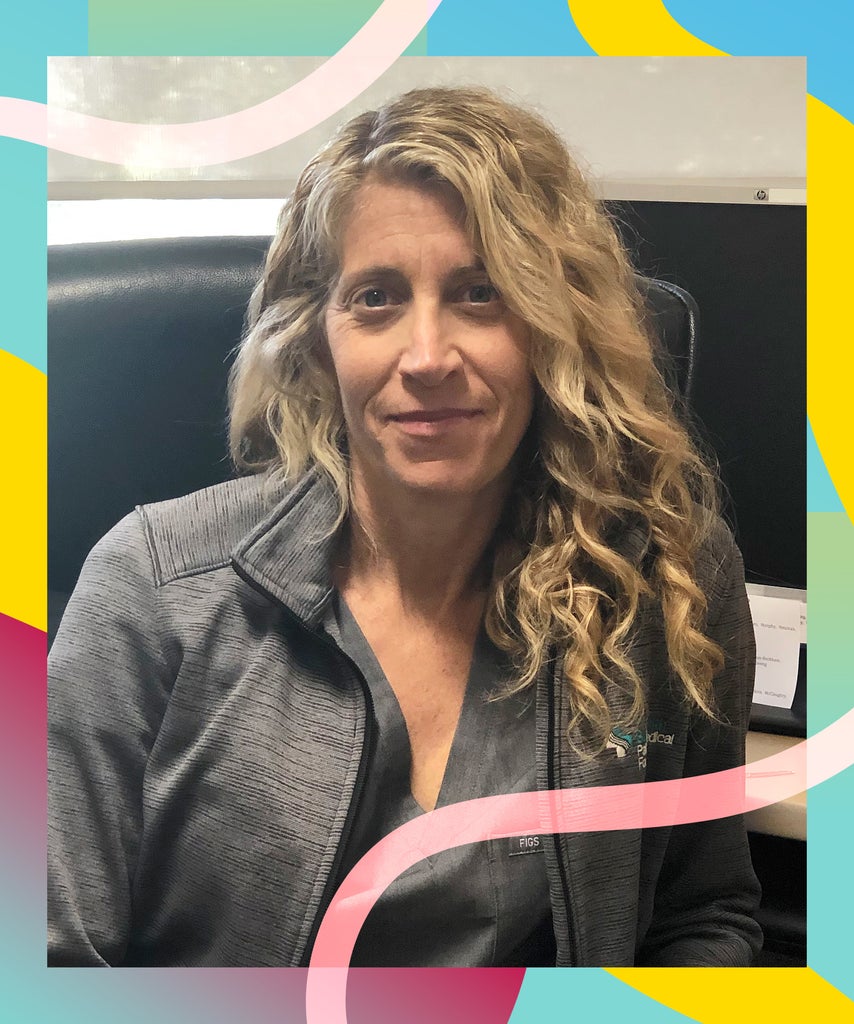 As the novel coronavirus continues to spread, more and more people are being directly affected by the disease. At least 399,500 people across 166 countries have contracted the virus, and roughly 17,902 have died. But the pandemic impacts more than our health. Our careers, our social lives, and the global economy have been upended since people diagnosed with the virus began falling ill in China last December. And on the front lines of it all sits healthcare professionals, like Jill Lauren, MD, a board-certified emergency medicine doctor and attending physician at Palo Alto Medical Foundation Urgent Care in Santa Cruz, California.
In the last month, Dr. Lauren has helped dozens of patients who thought they might have coronavirus, and she waited out an exposure scare herself in self-quarantine. She's brainstormed ways to conserve her facility's dwindling supply of protective masks and gear and treated patients from their vehicles.
As the confirmed COVID-19 infections continue to rise, and shelter-in-place orders continue to go into effect in multiple states across the U.S., Dr. Lauren is trying to help people every day as best she can. This is what she wants you to know about being an urgent care doctor during the pandemic.
Refinery29: I know California went on an official lockdown last week. People are being told to stay inside, unless they're heading out for certain jobs, to buy food, or for other 'essential' purposes. As an urgent care doctor — perhaps one of the most essential jobs right now — what does that mean for you?
Dr. Jill Lauren: "As a medical provider, it doesn't change much for me. We still go to work. Construction sites are shutting down, all restaurants, anything where you can work from home. The streets are silent. It's empty and quiet out there. But my routine is the same."
Is it odd for you to have to have to take this 'business as usual' approach while the …read more
Source:: Refinery29
(Visited 5 times, 1 visits today)