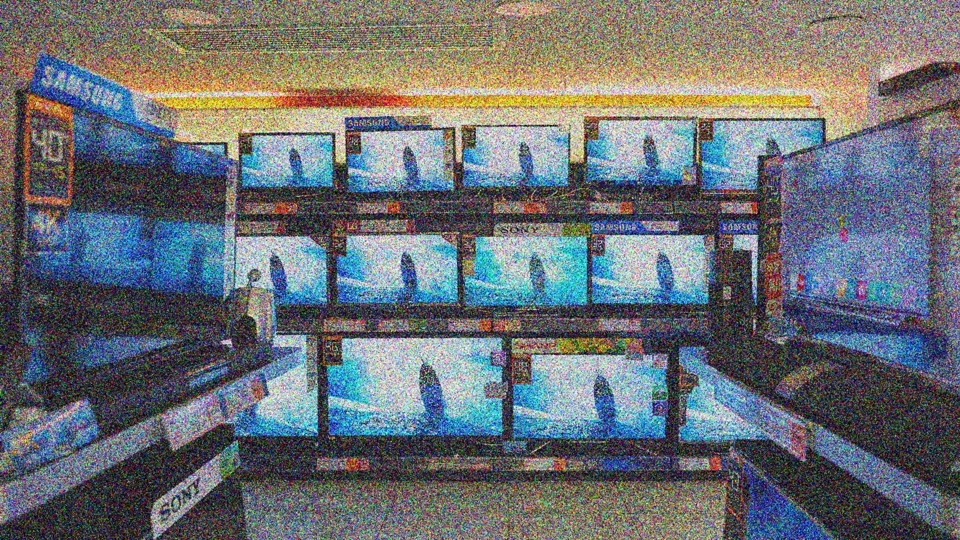 In 2017, the FTC and the state of New Jersey fined Vizio $2.2 million, alleging that the smart-TV manufacturer's products tracked consumers in minute detail, without their knowledge or consent. "On a second-by-second basis, Vizio collected a selection of pixels on the screen that it matched to a database of TV, movie, and commercial content," the FTC alleged. "What's more, Vizio identified viewing data from cable or broadband service providers, set-top boxes, streaming devices, DVD players, and over-the-air broadcasts. Add it all up and Vizio captured as many as 100 billion data points each day from millions of TVs." According to the complaint, Vizio also pushed updates to older TV sets that enabled them to collect data on users, and sold the compiled data to third parties who wanted insight into peoples' viewing habits. (Vizio did not respond to two requests for comment from The Atlantic.)
Two years later, we're still being watched. Three-quarters of American households have at least one internet-connected TV: A smart TV like the ones Vizio makes, or a plug-in player such as Roku or Amazon Fire TV. The FTC settlement doesn't outlaw collecting our data; it simply says that viewers must opt into it. But in effect, that just means a streamlined series of menus that are easy to click through blindly. If you have a smart TV or connected device, chances are good it has collected data on your viewing habits, location, and device serial numbers.
"When you watch video on any one of these things, imagine that there is someone sitting next to you with a notepad," Scott Tranter, the CEO and co-founder of the political data consultancy Øptimus, told me.
This information is, of course, highly valuable to advertisers—so valuable, in fact, that Vizio's CTO told The Verge that manufacturers would have to charge a premium on "dumb" TV's to make up for what they lose without the ability to show viewers targeted ads. Advertising is most effective when it works like a heat-seeking missile. All this data about user habits allows companies to place them into easy-to-target audience categories: parents, Spanish-speakers, gamers, and so on.
But it isn't just traditional advertisers who are interested: In the run-up to 2020, political campaigns hungry to connect with younger voters—cord-cutters and "cord nevers"—are using smart-TV data, combined with voter information, to target …read more
Source:: The Atlantic – Technology
(Visited 1 times, 1 visits today)