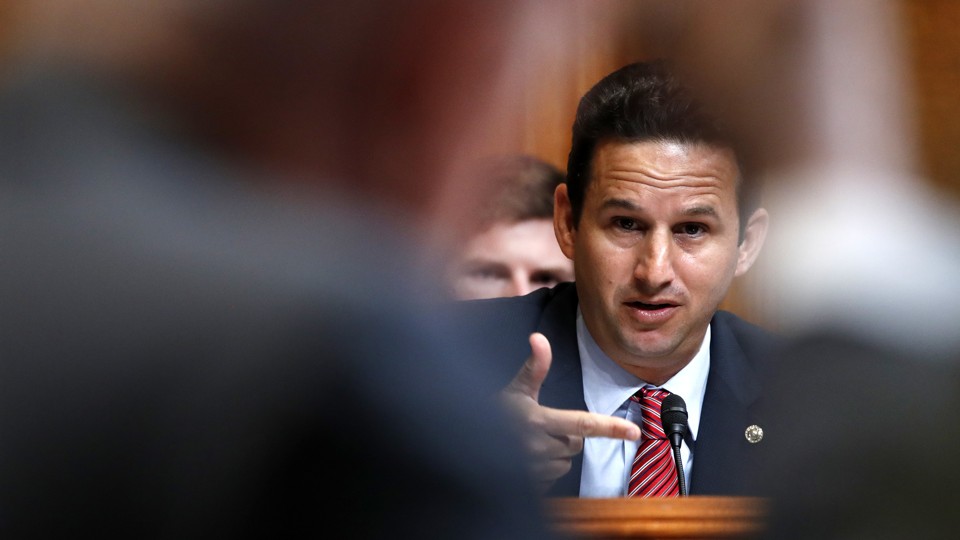 It will be almost another 18 months until Democrats can even think of passing climate legislation.
In the 2020 election, they must defeat President Donald Trump, reclaim the Senate, and retain a majority in the House of Representatives. And then they have to find something to pass before members of Congress start getting cold feet about the 2022 election. Even in a best-case scenario, it will be a nerve-wracking, high-stakes moment for climate advocates. So Senate Democrats are trying to front-load as much of that work as possible.
Ten of them have formed the Senate Democrats' Special Committee on the Climate Crisis. Chaired by Senator Brian Schatz of Hawaii, the committee aims to get as much of the preliminary work out of the way as possible—the research and investigation and coalition-building—so that Democrats can start passing climate legislation as soon as they regain the upper chamber.
"The goal is to lay down the factual basis for taking action, so that if we are in charge in 2021, we don't have to go through 18 months of investigatory hearings," Schatz told me during a wide-ranging interview in his office last month.
The committee will hold its first public hearing next Wednesday, when it will host mayors from five major cities, including Minneapolis and Pittsburgh, that have set or already met ambitious climate goals. (Both of those cities specifically aim to cut their carbon emissions 80 percent by 2050.) Last month, Schatz and other committee members met with electric-utility executives behind closed doors.
Schatz's near-term goal, beyond elevating climate policy into headlines, is to lay out the menu of climate-policy options. He also hopes the committee will describe, in confidently political language, what climate change is already doing across the United States. To that end, Senator Tammy Duckworth of Illinois, a committee member and Iraq War veteran, will lead a hearing on climate and national security. ("I fought one war for foreign oil. Let's not do that again," Duckworth said when the group launched.) And Senators Tina Smith of Minnesota and Tammy Baldwin of Wisconsin might look into how climate change is hurting farmers.
[Read: On climate, Democrats now have a plan to make a plan]
The point, Schatz said, is to push climate change beyond just "the electrical-generation folks and the birds-and-butterflies advocates."
"Part of what we're trying to do is diversify the kind of politician that concerns themselves with climate, beyond your …read more
Source:: The Atlantic – Science
(Visited 2 times, 1 visits today)