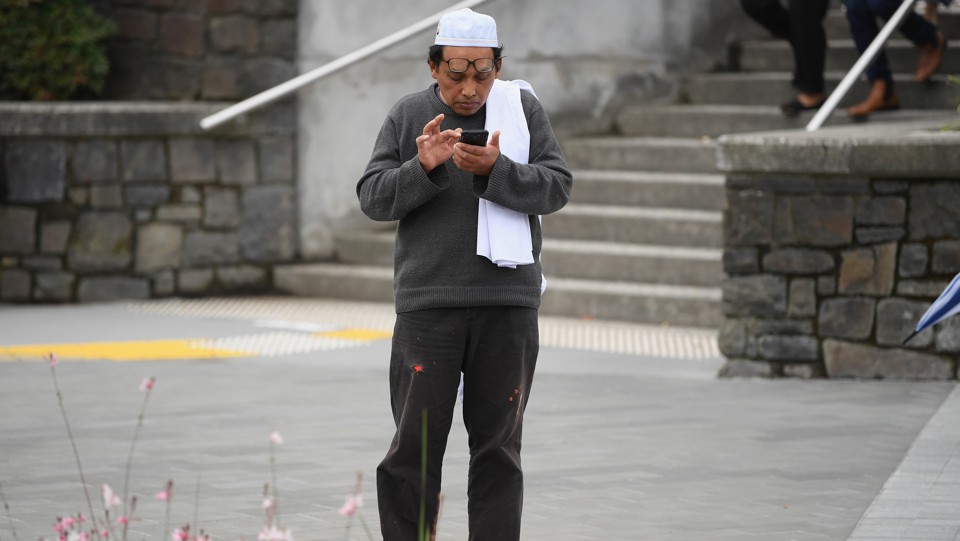 By the time the news of mass shootings at two mosques in Christchurch, New Zealand, spread around the world, the effort to remove materials left behind by a suspect in the terror attack online was already well underway.
Social media sites including Facebook, Twitter, and Youtube said they were removing footage of the attack, which was broadcast live to Facebook, from their platforms. Accounts associated with the suspected perpetrators were suspended, and copies of a 74-page manifesto posted by one of the suspects were taken down. New Zealand police urged the public not to share the content.
But there was one area of the internet where these materials were still readily available: the British press. The Daily Mail and The Daily Mirror, which are among the most popular newspapers in the United Kingdom, published edited versions of the video to their websites. The Sun, the U.K.'s most widely-read newspaper, ran a GIF from the video on its homepage. The Mail even hosted the suspect's full manifesto, which was available for download directly from its website.
[Read: The shooter's manifesto was designed to troll]
Only after backlash did the newspapers remove the content from their websites. Lloyd Embley, the group editor in chief of the Mirror, confirmed in a statement that the video was uploaded in violation of the newspaper's policies. A spokesperson for the Mail said publishing the manifesto to their website was done "in error."
Such atrocities invariably raise questions about how news organizations should cover acts of violence: When, for example, is it appropriate to label an event an act of terrorism or someone a terrorist? How should journalists frame their stories? When should the media publish the names of the perpetrators involved in attacks, if at all? The attacks in Christchurch have raised to prominence another such question: Should media outlets share details of an attack, including the images and propaganda that emanate from them, with their audience? And what are the implications for the public discourse if they do?
We asked Al Tompkins, a senior faculty member at the Poynter Institute, the nonprofit journalism school in St. Petersburg, Florida, about what news news organizations should do in such cases. "My suggestion is not to have an outright prohibition against using graphic images, but I would raise my bar pretty high to say this: Is there any reason why the …read more
Source:: The Atlantic – Global
(Visited 1 times, 1 visits today)