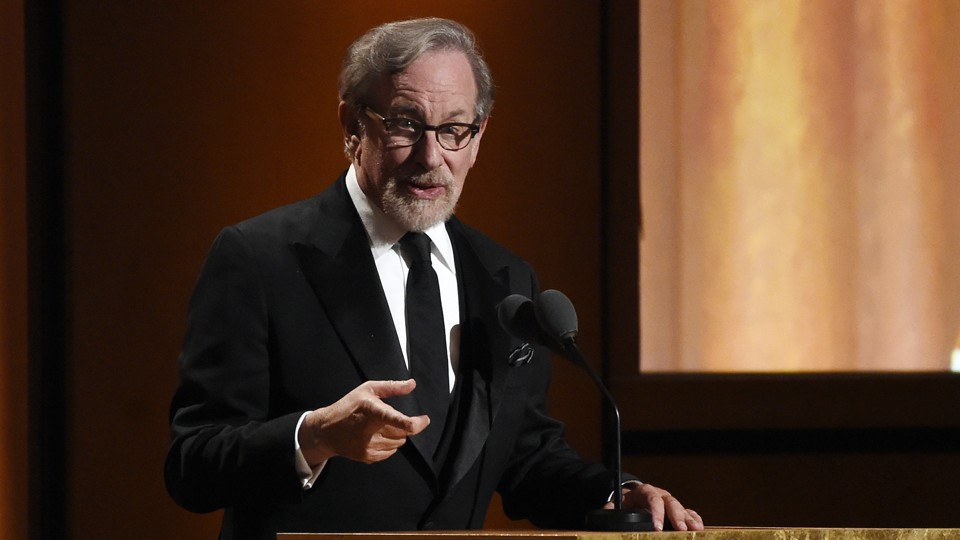 At 72 years old, Steven Spielberg has made movies for several decades and has an estimated net worth of $3.7 billion. He may be one of Hollywood's most beloved directors, but it's not too difficult for the industry's newer generation to view him as someone who might be a little out of touch with the ordinary movie consumer's experience. So when the Oscar-winning filmmaker first publicly aired complaints about Netflix's release strategy last March—contending that films debuting on the streaming service concurrent with a very limited theatrical release shouldn't be eligible for Oscars—he was mostly ignored or dismissed.
In the year that followed, Netflix began a drawn-out, still-unresolved battle with the Cannes Film Festival over the eligibility of its movies. The company then spent an unprecedented amount of money on an awards campaign for Roma that netted the film three Oscars (though it missed on Best Picture). After that show of force, Spielberg has responded in kind; he is preparing to petition the Academy to ban Netflix movies from Oscar contention unless they have an exclusive theatrical "window" of four weeks. It's a bid that, judging by comments from many Oscar voters, probably won't attract the necessary support (the next Academy meeting, where such an issue could be raised, is in April). But Spielberg's demand shouldn't be written off as being hostile to change, though many people in the industry are suggesting exactly that. It's more of a last-ditch effort at compromise with a company that's rapidly changing the way people think of cinema.
Currently, Oscar rules demand that a film have a one-week theatrical engagement in Los Angeles during the calendar year to be eligible for awards. That's more than enough for Netflix, which usually releases its movies simultaneously online and in a few indie theaters to qualify. Major theater chains refuse to screen Netflix movies because of that "day-and-date" strategy; the agreed-upon window of exclusivity for multiplexes is 90 days, after which films can be made available online. Last year, Netflix showed some willingness to budge from its hard-and-fast rule that movies be available to subscribers instantaneously. Roma was exclusively in theaters for three weeks before dropping on Netflix, while The Ballad of Buster Scruggs and Bird Box also received limited, exclusive runs in cinemas.
Those moves were partly a concession to Oscar voters, and partly an acknowledgement that Roma (which …read more
Source:: The Atlantic – Culture
(Visited 2 times, 1 visits today)