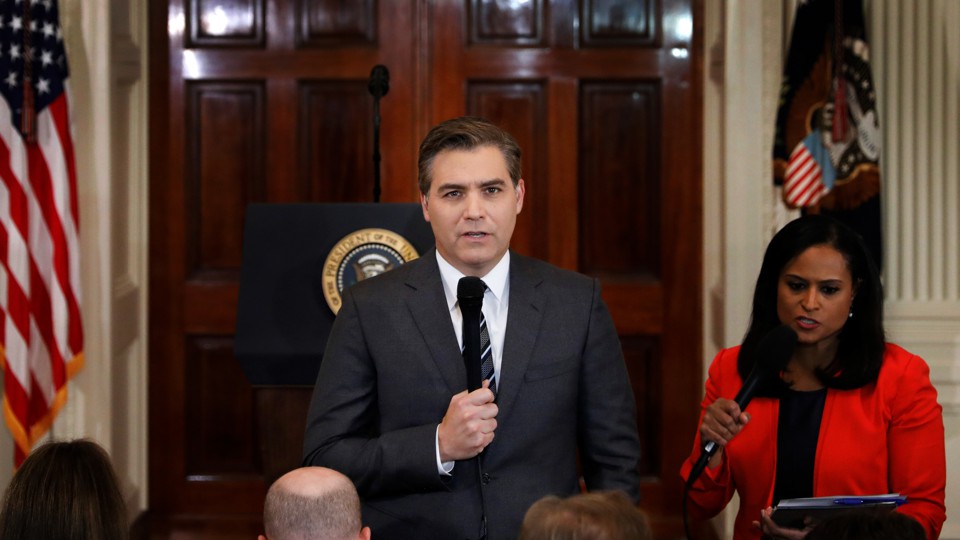 Robert Sherrill was an outsider by the nature of his work as Washington correspondent for The Nation. A prolific anti-establishment voice, Sherrill was unafraid to play contrarian to the left or right of the aisle.
"He took the shibboleths of liberalism and exposed them as what he felt they were," Ralph Nader told The Washington Post when Sherrill died in 2014. "He took liberals and progressives down a peg or two, or 10 pegs or two."
But Sherrill was also an outsider for a more obvious reason: He was denied White House press credentials—and fought in the courts for a decade to obtain access in a case that, this week, has become an important precedent.
After receiving credentials to the House and Senate press galleries in 1965—a prerequisite for receiving White House credentials—Sherrill received a letter in 1966 from the U.S. Secret Service denying him access to the grounds. No explanation was given. When he asked why his request for credentials were rejected, the Secret Service replied, "We can't tell you the reasons."
Thinking that his writing got him in trouble, Sherrill did not try to appease the Johnson administration. His 1967 book, The Accidental President, and the book that followed in 1968, The Drugstore Liberal, were assaults on President Lyndon Johnson and Vice President Hubert H. Humphrey, respectively. If he was being shut out for political reasons, so be it.
[Read: The president and the press]
In January 1972, when Sherrill re-applied for White House press credentials, he was again denied without explanation. That's when the American Civil Liberties Union took his case to federal court. With the ACLU's help, Sherrill sued the Secret Service for violating his First and Fifth Amendment rights.
By the time a D.C. Circuit Court judge ruled in his case in 1977, it had been 11 years after his credentials were originally denied.
When Donald Trump clashed with Jim Acosta, the chief White House correspondent for CNN, at his post-midterms news conference on Wednesday—and later revoked his press credentials—he most likely knew nothing about the precedent set by the D.C. Circuit Court of Appeals in Robert Sherrill's case—precedent, experts said, that put the law squarely on Acosta's side.
"Thank you Mr. President. I wanted to challenge you on one of the statements that you made on the tail end of the campaign in the midterms," Acosta started, microphone in …read more
Source:: The Atlantic – Politics
(Visited 23 times, 2 visits today)