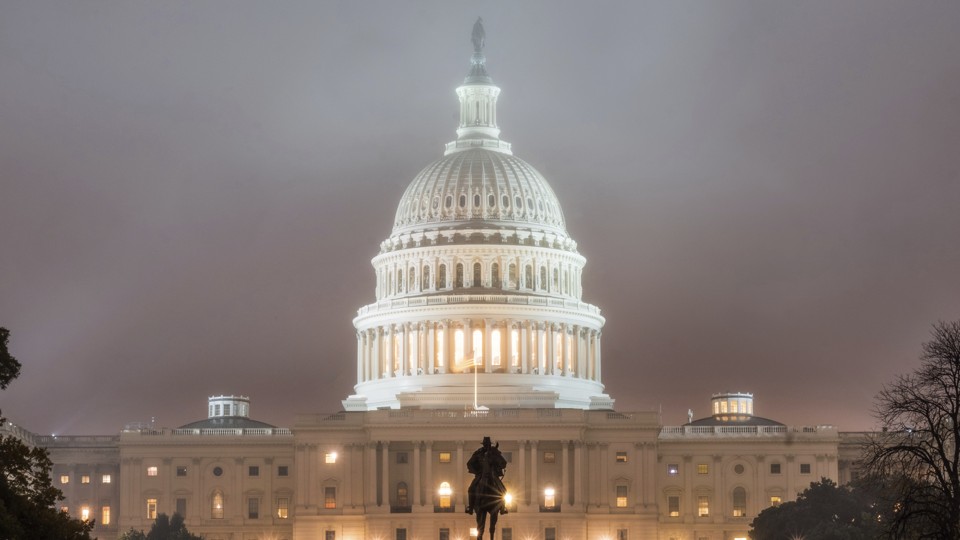 After eight years in power, Republicans in the House of Representatives will soon hand over the gavel to Democrats. When the new Congress convenes in January, the chamber will contain dozens fewer Republicans—and fewer Republican supporters of space exploration on Capitol Hill.
The outcome of Tuesdays' elections will sweep several longtime champions of NASA out of the House. Some have held office for many years, and their interest in space exploration has led to hundreds of millions of dollars in funding for ambitious projects. Plenty of ardent NASA advocates remain in the chamber, but the departure of these well-known faces could lead to a shift in legislative priorities.
Perhaps the most significant loss occurred in Texas's 7th congressional district, home to thousands of the employees at the Johnson Space Center in Houston. A political newcomer, Lizzie Fletcher, defeated the incumbent John Culberson, who has served in the House since 2001. Culberson, an attorney, doesn't have a science background. But he grew up in the 1960s building telescopes, toying with model rockets, and reading popular science magazines. For the last four years, Culberson has pushed his colleagues in the House and the Senate to steadily grow NASA's budget, including for its climate-science programs—which may come as a surprise given the congressman's party line on climate change.
Culberson has fiercely supported one mission in particular: A journey to one of Jupiter's moons, the icy Europa.
As chair of the House Subcommittee on Commerce, Justice, and Science, Culberson more than doubled the amount the space agency requested from Congress for an orbiter around Europa, from $265 million to $545 million. He also threw in another $195 million to support a lander to the moon, which NASA hadn't even planned for, but would of course accept. Scientists suspect that Europa's frozen crust covers a liquid ocean that may sustain microbial life. Culberson was intent on sending something there to find it. "This will be tremendously expensive, but worth every penny," he said last year, during a visit to NASA's Jet Propulsion Laboratory to check their progress.
[Read: Europa is the solar system's icy secret keeper]
With Culberson out of the House, the funding portfolio for the Europa mission could change. "I don't see any obvious members of Congress, Republican or Democratic, who'd be taking up that mantle of leading the Europa efforts, so I imagine that those are …read more
Source:: The Atlantic – Science
(Visited 3 times, 1 visits today)