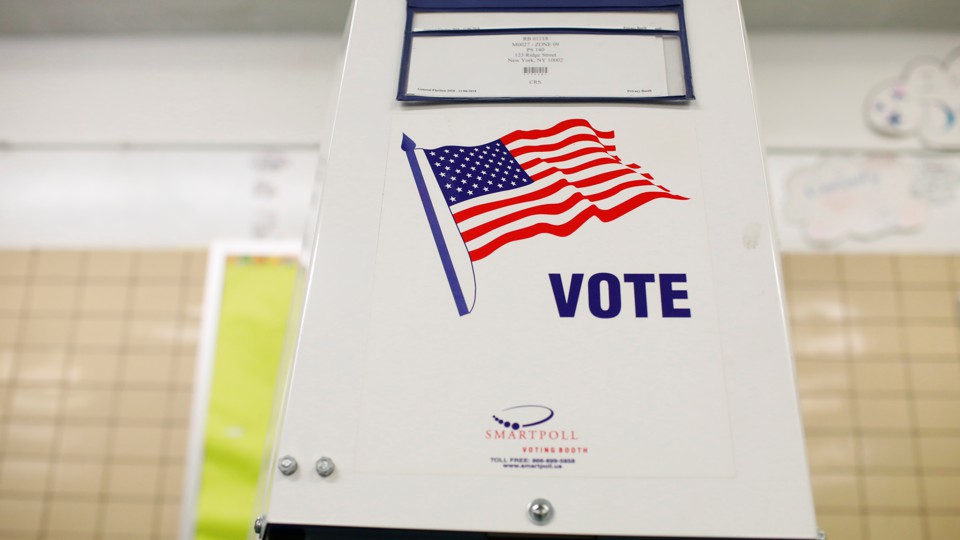 The hacking attempts haven't slowed. The disinformation campaigns are ongoing. And the warning lights have been "blinking red" for a potential foreign operation aimed at disrupting the midterm elections, according to the country's top intelligence official.
But if there is anything positive to take away from Russia's election interference in 2016, it's this: America's election infrastructure has never been more carefully monitored in the days, weeks, and months leading up to a nationwide vote—and voters themselves are more wary than ever of foreign propaganda masked as a political ad or Twitter troll.
That heightened awareness is a key takeaway from a report published just one day before the election about hacking attempts on election infrastructure. The Boston Globe revealed on Monday that it had obtained leaked threat reports filed by state and local election officials across the country alerting federal agencies to cyber intrusions and other suspicious activity that appeared to be targeting voter registration databases, election officials, and election networks in the days before the midterms. One unnamed state—the threat reports don't name states or detail specific incidents—successfully blocked more than 51,000 login attempts from foreign countries in a 24-hour period, the documents reportedly revealed. Some hackers even had "limited success."
Yet voting and cybersecurity experts I spoke to seemed less alarmed than one might expect. "I'm heartened by this," said David Becker, a former trial attorney in the Voting Section of the Department of Justice's Civil Rights Division who now runs the Center for Election Innovation & Research. "We expected there to be this level of activity," Becker said, pointing to warnings issued by the Department of Homeland Security and the intelligence community in the months leading up to the election. "What's different this time is that we know about it," Becker continued. "I think the story here is that DHS even has these threat reports, because of the unprecedented information sharing that's going on." That's how DHS sees it, too. "This sharing is helping us build a national-level understanding of the cybersecurity threats facing our nation's election infrastructure," DHS spokesman Scott McConnell told the Globe.
The coordination between the various levels of government in preparation for potential meddling in Tuesday's election represents a major leap forward since 2016, when many states declined help from the Department of Homeland Security to secure their election systems and balked at declaring such systems "critical infrastructure." Such a designation, which was finally made …read more
Source:: The Atlantic – Global
(Visited 4 times, 1 visits today)