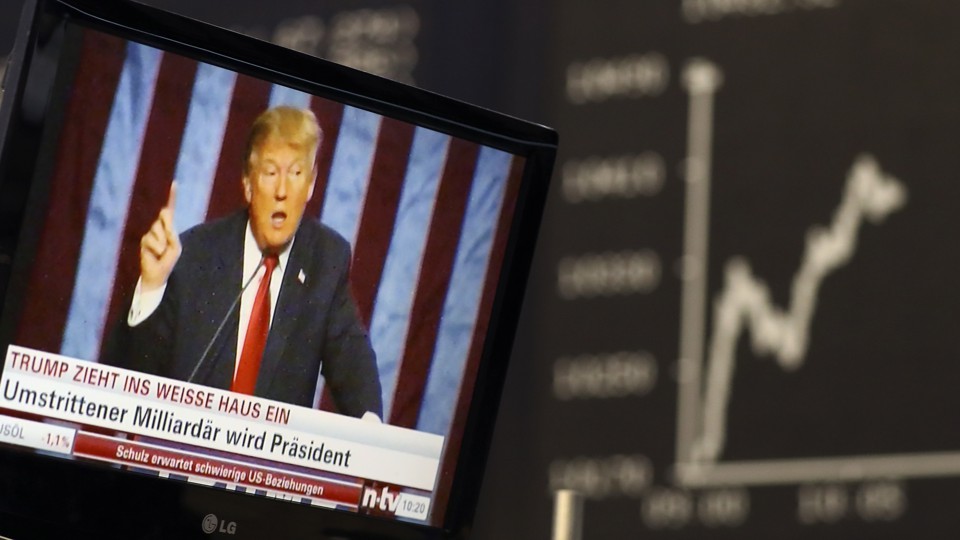 "The very character of our nation is on the ballot on Tuesday," Joe Biden, the former vice president, said in his final pitch to voters Monday ahead of the U.S. midterm elections. "The rest of the world is looking."
And the rest of the world is looking. Though the midterms are usually shrugged off by international audiences, who tend to focus more on U.S. presidential contests, this year is different. For those watching abroad, the midterms are as much about the presidency itself as they are about the statewide races that will determine the makeup of the next U.S. Congress. "Many outside the U.S. see the midterms as a referendum on President Trump and his policies," said Marianne Petsinger, a transatlantic specialist at the London-based Chatham House think tank. "They view the outcome of the election as a critical indicator of the direction of the U.S."
Europeans had trained a close eye on Trump long before the midterms. From the explosive release of the White House tell-all Fire and Fury to the global spectacle of the Kavanaugh hearings, there has been an ongoing effort to parse this president's behavior. This is particularly true in Europe, where American allies such as the United Kingdom, France, and Germany fear the next two years of the Trump presidency could open up an even greater rift in transatlantic relations.
[Read: Trump already won the midterms]
In the U.K., where midterm coverage has dominated the front pages of major newspapers and websites in the run-up to the vote, the public seems to be paying more attention than it has in previous midterm elections. On the eve of the vote, approximately 300 people filled a conference hall in Westminster to watch a two-hour debate on what the election outcome will mean for the Trump presidency. Panelist Timothy Snyder, an American historian and author, told attendees that overseas interest is about more than palace intrigue.
"Whether you're looking at it from Poland or Hungary or Germany or Austria or Russia or Ukraine, everyone else sees things that they recognize," Snyder said, noting nationalist populist surges across the globe. "The things we do in America affect what people do in the rest of the world, whether we see it or whether we don't see it."
The midterms are also being closely watched in France, where coverage has emphasized that …read more
Source:: The Atlantic – Global
(Visited 2 times, 1 visits today)