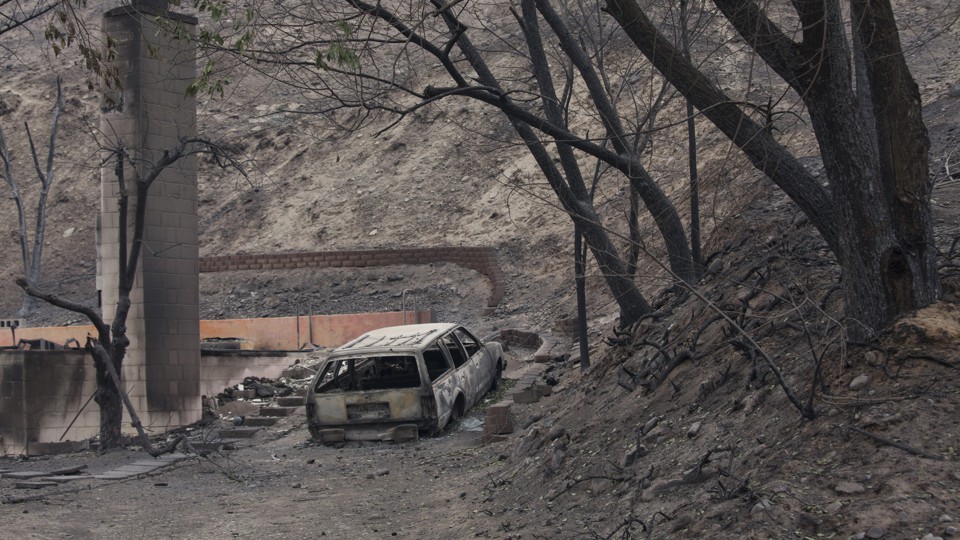 On Tuesday, residents of Washington state will vote on whether to adopt a carbon fee, an ambitious policy that aims to combat climate change by charging oil companies and other polluters for the right to emit greenhouse-gas pollution.
If the measure passes, Washington would immediately have one of the most aggressive climate policies in the country. The proposal—known as Ballot Initiative 1631—takes something of a "Green New Deal" approach, using the money raised by the new fee to build new infrastructure to prepare the state for climate change. It would generate millions to fund new public transit, solar and wind farms, and forest-conservation projects in the state; it would also direct money to a working-class coal community and a coastal indigenous tribe.
Despite its local focus, Initiative 1631 stands to reshape climate politics in places far from Seattle or Spokane. If it passes, Washington would become the first state in the country—and, in fact, the first large government anywhere in the world—to impose a price on carbon by ballot question. Victory might help convince national politicians—both Democrats and Republicans—who systematically underrate enthusiasm for climate policy, that Americans actually are willing to pay to fight climate change.
If Initiative 1631 fails, on the other hand, it would suggest that ambitious climate policy cannot find a winning coalition, even in one of most outdoorsy states in the union. Its defeat would provide yet another example of how—even as the list of President Donald Trump's unpopular environmental rollbacks grows by the month—blue states cannot actually convert their confessed concern for the natural world into the muscular work of government.
I first wrote about Initiative 1631 in August. Since then, a few factors have changed in the race. Oil money has swamped Washington: A handful of companies and industry lobbyists have given tens of millions of dollars to the "No on 1631" effort, making it richest ballot-initiative campaign in state history. Meanwhile, local papers disagree on the referendum's merits: The Seattle Times and Tri-City Herald have opposed 1631; The Olympian and Tacoma's News Tribune support it. (A reputable local paper in New York City has also enthusiastically endorsed the referendum.) Public-opinion polls seem to be similarly split.
A few years ago, researchers at Yale and George Mason University surveyed the nation and found that most Americans—almost 60 percent of them, in fact—believed "global warming …read more
Source:: The Atlantic – Science
(Visited 2 times, 1 visits today)