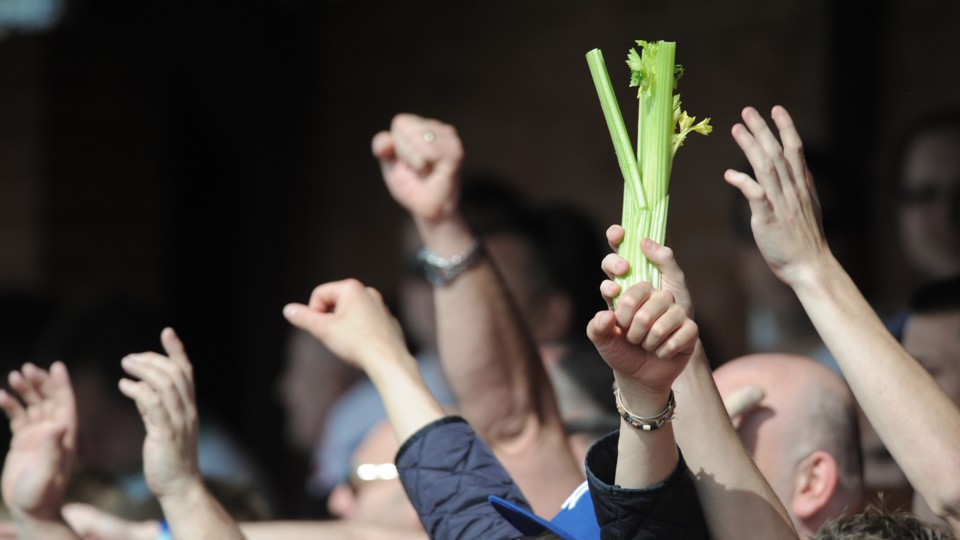 On a recent Wednesday afternoon, the Whole Foods in Williamsburg, Brooklyn, was absolutely bereft of celery.
Conventional, organic, whatever—Hilary Sloan was out of luck. Sloan, a former colleague of mine who works in marketing, was looking for celery because a friend had evangelized to her about the health-promoting properties of celery juice. That friend had learned about the juice's magic in the well-trafficked wellness corners of Instagram.
The claims circulating about the juice are indeed enticing: Depending on who you talk to, it promises to relieve inflammation, improve your microbiome, alkalize the body, kill mold in your gut, cure chronic mystery illnesses, and banish "toxins." Suddenly, everyone from Vogue magazine to Good Morning America recommends you give it a try.
For wellness-focused businesses, celery juice's exploding popularity has been impressive and sudden. Zach Berman, the co-founder of the popular Vancouver-based juice business The Juice Truck, told me his company added the drink to its official menu two weeks ago as a result of overwhelming consumer demand. "This has been the most interest in a cold-pressed juice since green juice originally became popular in 2011," he says.
The American chain Pressed Juicery also added bottled celery juice to its menu a few months ago. When I recently asked the cashier at one of its New York locations if it had been popular, her eyes widened. "Yes. Extremely." I was there to try celery juice for myself. It cost $6.50 and tasted like celery. I don't know what I was expecting.
[Read: The Jordan Peterson all-meat diet]
Sloan, for her part, wasn't expecting much, but was also hoping she was wrong. "It could help rebuild my immune system, which is terrible right now," she says. "At the very least, I'll be more hydrated." After an accident last winter, she has had five surgeries and been on months of antibiotics, and although skeptical about the promised benefits, she felt open-minded about trying something that seemed, at worst, totally innocuous.
And that's just the mix of emotions and circumstances that can make nutritional trends so tempting—and that medical-adjacent gurus might capitalize on. As strange as "celery juice is a miraculous health elixir" sounds, the way it's become a burgeoning trend might be even stranger.
Anthony William calls himself the Medical Medium. He has a million Instagram followers and the affection of the kingmaking wellness website Goop, which …read more
Source:: The Atlantic – Health
(Visited 2 times, 1 visits today)