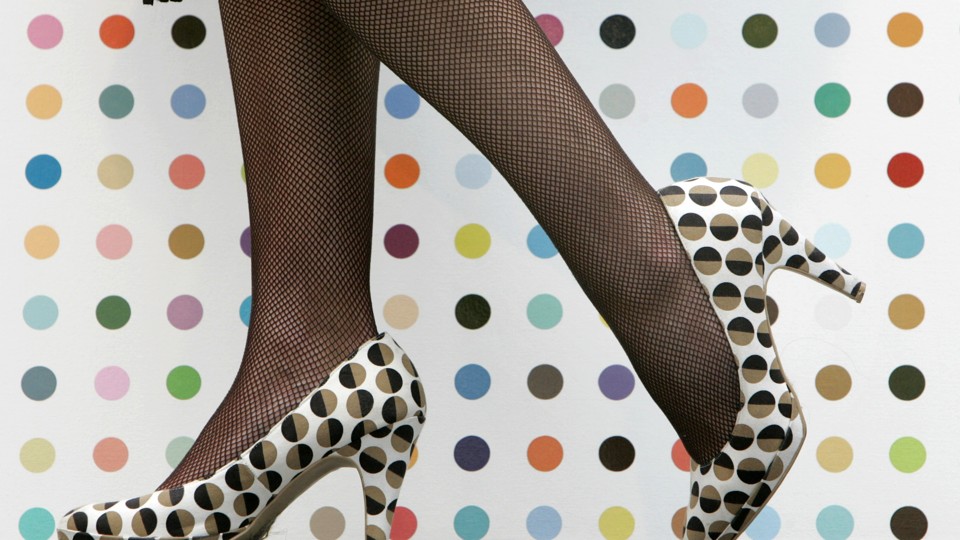 It's not that I think wearing Toms with socks to work is a good look, per se.
I admire your d'Orsay oxfords and fun mules. But unfortunately, when it comes to shoes, my only criteria is, "Will these cause my feet to dribble blood all over my open-plan office?"
I am simply not meant to wear professional office flats. I can't wear Payless flats, but I also can't wear the premium, handcrafted-in-Italy, join-the-waitlist flats. I don't even attempt heels. No matter what brand they are, what width or size, any shoes that you can't play basketball in will, inevitably, rub Medieval-looking holes into my foot skin.
Every month, I succumb to an Instagram advertisement or a Strategist post purporting to have found the holy grail of women's footwear: comfortable and work-appropriate. Reluctantly, my shoe-price ceiling has risen with the number of subcutaneous infections brewing on my heels. I buy them with a renewed sense of hope every time. Every time, I eagerly unwrap the shoes, slide them on in my carpeted apartment, and note how comfortable they feel—you get what you pay for, I think, smugly.
Then I hit the streets, where it all goes wrong. The unyielding little back digs itself into the area right below my Achilles tendon, then shreds it with every step. And so every time, I send boxes of bloody shoes back in the mail like a serial killer. (I will say that you do get the return policies that you pay for.)
I always just thought this was part of being female. You wake up, you apply powders to your face to make parts of it different colors, you walk to work, your feet bleed. There is simply no way to look as professional in a shift dress and Allbirds as you can in a fleece vest and Allbirds. Beauty is pain, I figured, and so is professionalism.
[Derek Thompson: Everything you wear is athleisure.]
More women than men suffer pain from their footwear, according to podiatric surveys, and similarly, more women than men say they'll suffer for the sake of their shoes. A few years ago, there were stories of, ahem, well-heeled women getting "pinky tucks" and toe-shortening surgery so their feet could fit their shoes, rather than the other way around.
Studies reveal the excruciating outcomes of this disparity: "In women … those who wore good shoes in the past were 67 …read more
Source:: The Atlantic – Health
(Visited 5 times, 1 visits today)