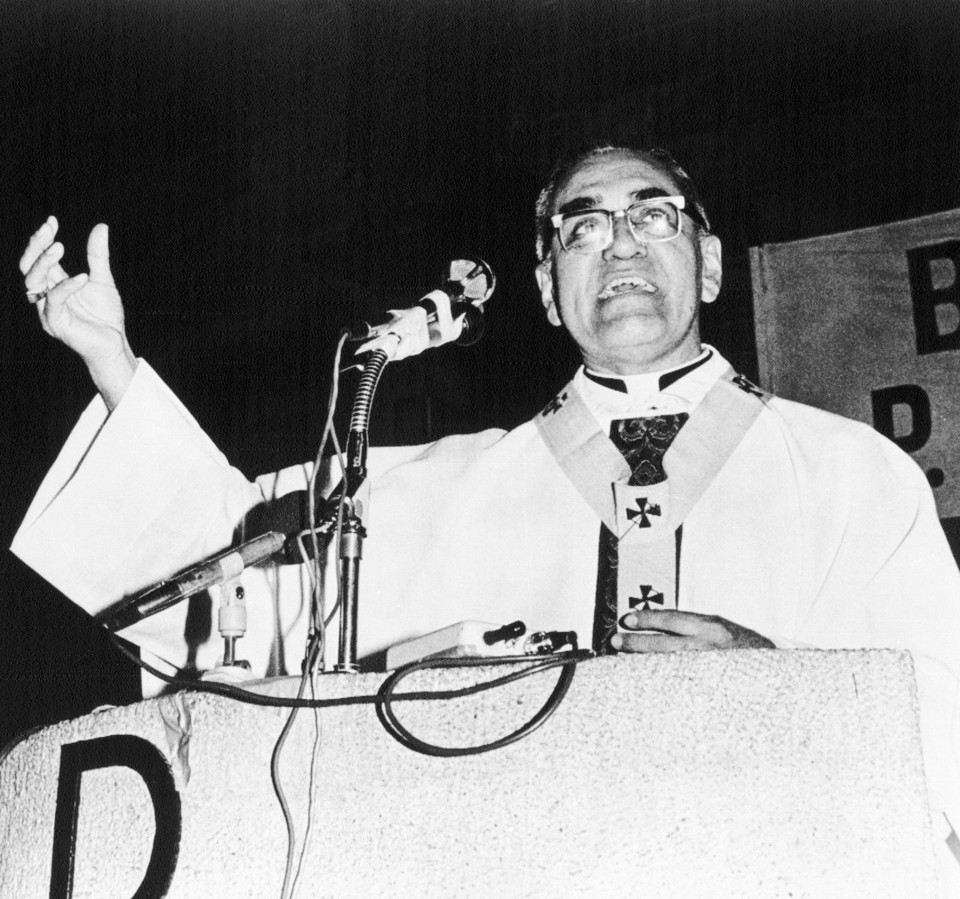 "I implore you, I beg you, I order you, in the name of God: stop the repression!"
When the archbishop denounced the military government for its campaign of violence against its opponents—and called on soldiers carrying out the violence to disobey orders—some men in the military decided that it was time to kill him. El Salvador was on the brink of civil war—it was March of 1980—and the archbishop had made his plea in a Sunday homily broadcast nationwide on the radio. He was asking for trouble; he deserved to be killed. The killing itself was easy. The next day's newspaper named the chapel where the archbishop would be saying Mass that evening. The archbishop disregarded advice to stay home. The assassins drew lots to determine who would be the gunman. As the archbishop read the Gospel, the assassins pulled up to the chapel. As he raised the consecrated bread and wine, the gunman fired a shot to the heart.
To hear more feature stories, see our full list or get the Audm iPhone app.
Nearly four decades later, Pope Francis has declared Óscar Romero a saint. An archbishop murdered at the altar, in the manner of England's Thomas Becket, would seem a simple case. But Romero's path to canonization—at an October ceremony at Saint Peter's Basilica, in Rome—has been tortuous. More than 100,000 people thronged the cathedral plaza in San Salvador for Romero's funeral, and yet the papal representative to El Salvador and all but one of the country's remaining bishops stayed away, cowed by the regime and the Vatican alike. As the murdered man became the face of a "people's Catholicism" in Latin America—a saint by acclamation—Pope John Paul II and Pope Benedict XVI slow-walked the official canonization process, precisely because of what the archbishop represented.
For the Catholic left, Romero's assassination is as epochal as Martin Luther King Jr.'s, and his canonization—long awaited—is apt. At a moment when bishops in the United States and around the world are being called to account for their criminal cover-up of priestly sexual abuse, Óscar Romero stands in stark contrast as a bishop who strove to be holy by being accountable—a voice for the voiceless rather than for the Church and its patrons. To celebrate Romero, the Church has to address unholy episodes in its past—episodes as troubling, in their own way, as the current sexual-abuse scandal. The canonization also forces us …read more
Source:: The Atlantic – Global
(Visited 3 times, 1 visits today)