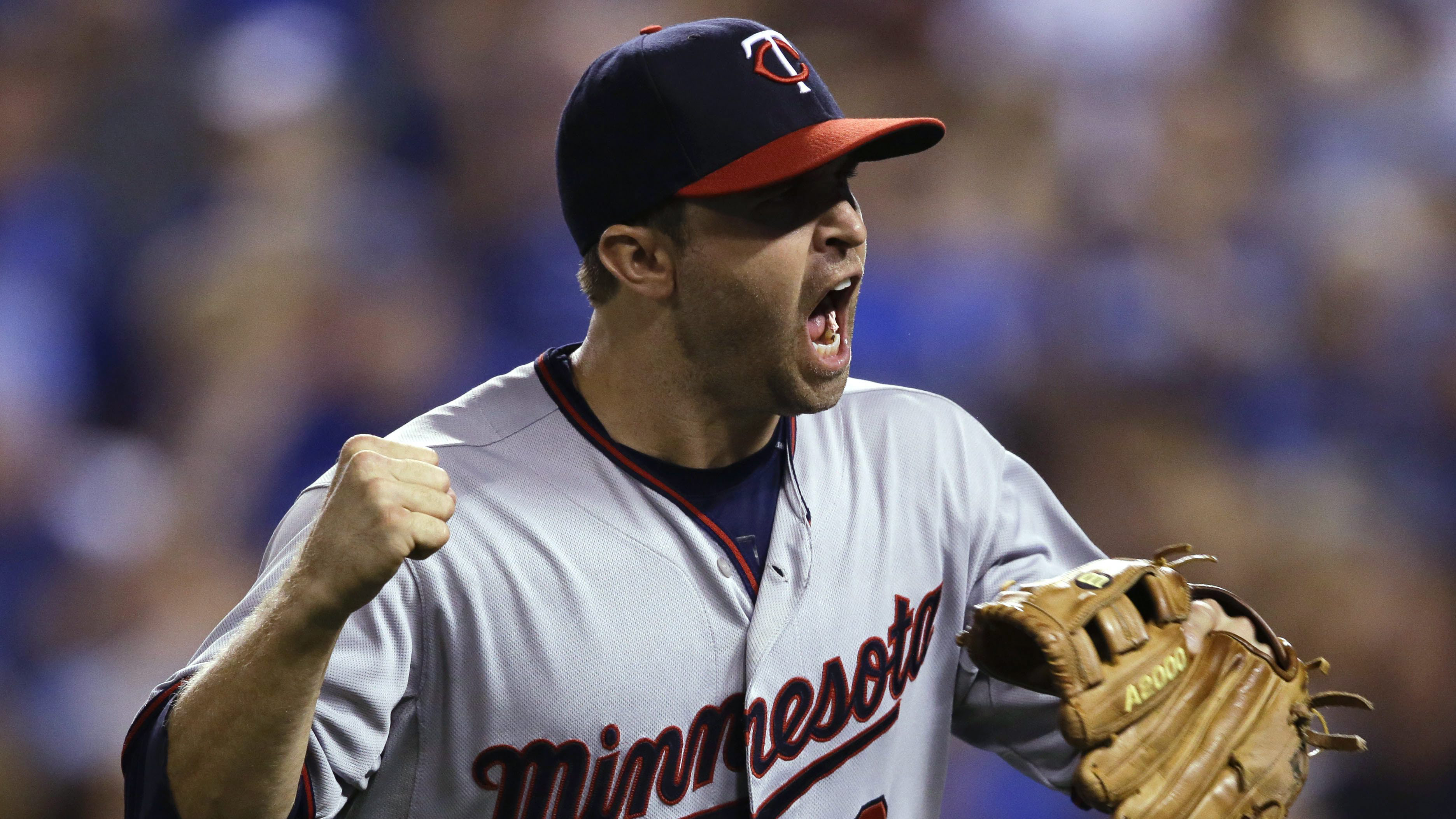 MINNEAPOLIS — Brian Dozier hit a two-run home run, going deep for the second straight game to give the Minnesota Twins a boost on their way to an 8-5 victory over the Kansas City Royals on Wednesday.
Lance Lynn (7-7) recovered from a three-run homer by Salvador Perez in the first inning to win his second straight start for the Twins, who used the bottom third of their lineup to launch rallies in the second and the fourth against Royals starter Burch Smith (0-1).
Max Kepler, Jake Cave and Bobby Wilson went 6 for 11 with five runs scored. Wilson, whose batting average fell to .114 last week, had two RBIs and was one of three Twins with three hits, joining Dozier and Joe Mauer. Wilson, the backup catcher, is now hitting .169.
Mike Moustakas homered twice for the Royals, who have the fewest home runs in MLB, but took the Twins deep five times over the last two games of this series. Kansas City has lost 23 of its past 27 games.
Dozier sent his 15th homer of the season into the second deck above left field in the sixth inning against reliever Enny Romero. Logan Morrison hit a solo shot one out later, padding Minnesota's lead.
BULL DOZIER
With the Twins trailing Cleveland by 8 1/2 games in the AL Central when the day began, Dozier is among the players on expiring contracts whose names are featured prominently in the annual July trade market speculation. His production at the plate is lower than it's been in at least five years, but he has begun to warm up with a .375 batting average, three homers and seven RBIs over his past six games. Only four of his home runs have come at home this season. He hit 127 homers over the previous four years, with 63 of those at Target Field.
BURCH IS BACK
After 24 appearances in relief for the Royals this year, Smith made his first major league start since 2013, when he was with the San Diego Padres. Forearm and elbow injuries kept him from pitching in 2015 and 2016, and he spent last season with the Tampa Bay Rays organization.
Source:: Sportsnet.ca
(Visited 2 times, 1 visits today)