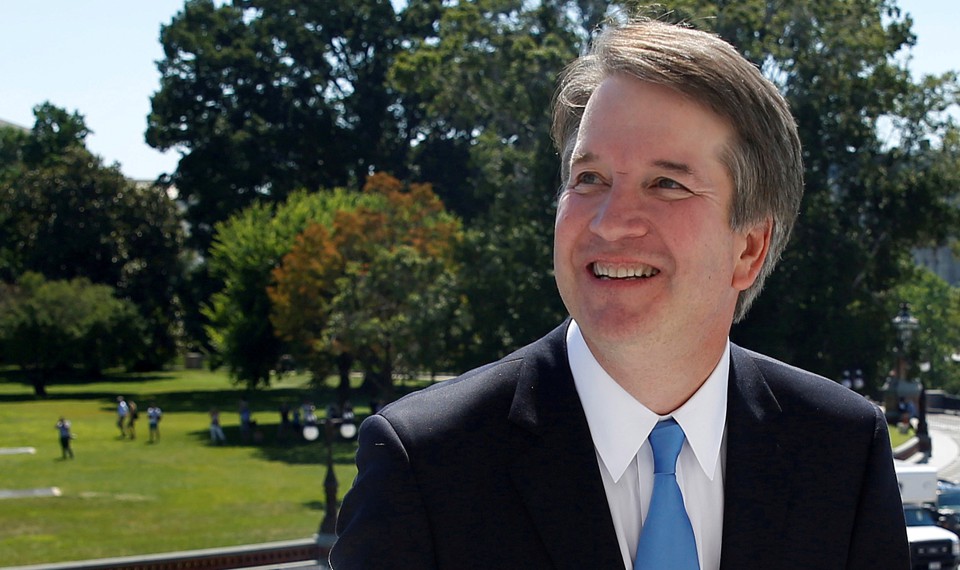 It probably isn't surprising that Judge Brett Kavanaugh—a longtime member of the conservative movement whom President Trump nominated to the Supreme Court on Monday—has written about climate change.
What might be surprising is that he says it's real.
"The earth is warming. Humans are contributing," he told a federal courtroom two years ago, during a hearing about a major Obama climate policy. "There is a moral imperative. There is a huge policy imperative. The pope's involved."
He's even inscribed this view in his judicial opinions. "The task of dealing with global warming is urgent and important at the national and international level," he wrote in 2013.
Yet this is not necessarily good news for liberals. Kavanaugh has sometimes sympathized with the need for environmental protection. But because he considers global warming to be charged with a "huge policy imperative," he's skeptical that the EPA (or the executive branch) should be fighting it alone. And as a future justice, he's likely to block the agency from doing so.
It is a portentous moment for U.S. environmental law. President Obama spent much of his last term trying to deploy the Environmental Protection Agency—and one of its animating laws, the Clean Air Act—against the threat of climate change. The Trump administration has devoted its energy to undoing this work, and environmental groups are trying to block him.
These two approaches were already likely to produce a clash at the Supreme Court in the next few years. But last month, the court's great swing vote on environmental issues—Justice Anthony Kennedy—announced his resignation. Kennedy famously determined the direction of the nine-member court—joining its four liberals on some cases, its four conservatives on others—but he shaped few parts of American law as completely as he shaped the environment. Since joining the court in 1988, Kennedy voted in the majority in every environmental case in front of the court except one, according to Richard Lazarus, a Harvard Law professor who has argued more than a dozen cases in front of the justices.
His resignation throws the court's right-leaning consensus into disarray. With Kennedy gone, conservative groups will likely sue the federal government, trying to exact new law from an emboldened conservative majority. Before the next presidential election, the Supreme Court could rule on the EPA's authority to fight climate change, the geographical scope of the Clean Water Act, and even the constitutionality of the Endangered Species Act.
On these issues, Chief Justice …read more
Source:: The Atlantic – Science
(Visited 3 times, 1 visits today)