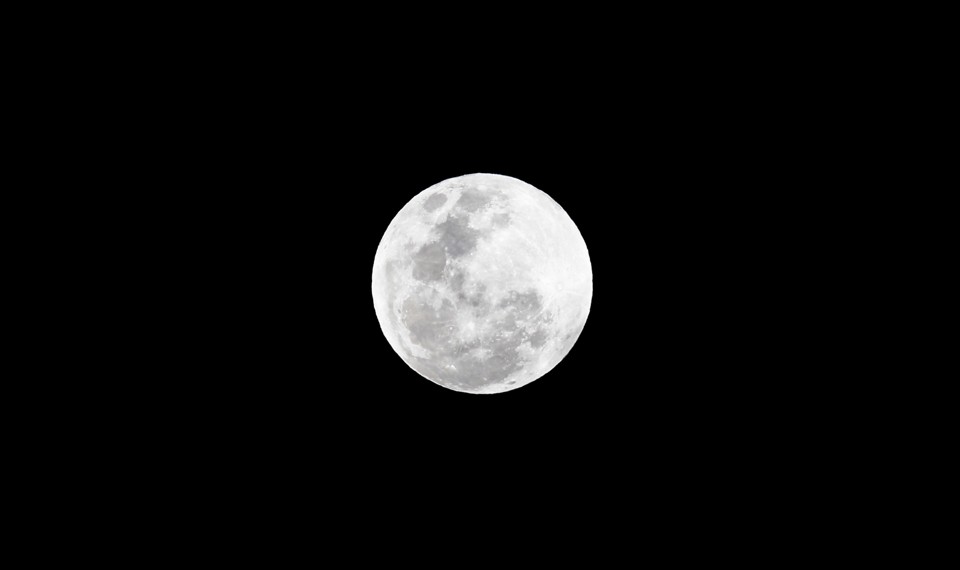 The bumper stickers have made an appearance at many congressional hearings in the last several years."2033: We can do this," they say, affirming the year by which some hope humans will set foot on Mars. Lawmakers wave them in front of the scientists, space executives, astronauts in the room, the people they hope can make it happen.
But before NASA sends humans to Mars, it's going to send them to the moon, according to the Trump administration's space policy. But don't expect any bumper stickers for that. At least not yet.
"Ultimately we want to have the ability to put humans on the surface of the moon," Jim Bridenstine, the NASA administrator, said this week. "I don't have a timeframe for that at this point."
Bridenstine outlined the space agency's lunar ambitions, among other plans, in an hour-long roundtable with a dozen reporters on Wednesday. The meeting marked the administrator's first formal sit-down with members of the press since he was sworn into the office in April after a contentious nomination process.
Bridenstine does have a timeframe for moon activities for the next several years. "We want to get robots and landers on the surface of the moon aggressively—2019," he said. "Definitely by 2020."
These machines would be built by commercial space companies, and not NASA. Bridenstine warned the approach may lead to some losses.
"It's important to remember that we're going fast and we're going commercial, and that some will probably fail," he said. "If we have a dozen companies participate and make the effort and get close, that's great. If, of those—let's say half a dozen companies—if three of them are successful, that's a great win. If three others aren't successful, but have achievements that NASA can then take advantage of, it's still a win. We want to get to the surface of the moon as soon as possible, robotically, with small landers, commercially."
After that, NASA will send spacecraft capable of burrowing beneath the lunar surface and excavating material. And then, at some point, the space agency will bring astronauts back to the moon, a place humans haven't visited since 1972.
The lack of a bumper sticker-worthy target may be disappointing, particularly for lunar scientists and advocates who have been craving a renewed emphasis on the moon. Public deadlines for the space program can be beneficial in a number of ways; they can impose some …read more
Source:: The Atlantic – Science
(Visited 3 times, 1 visits today)