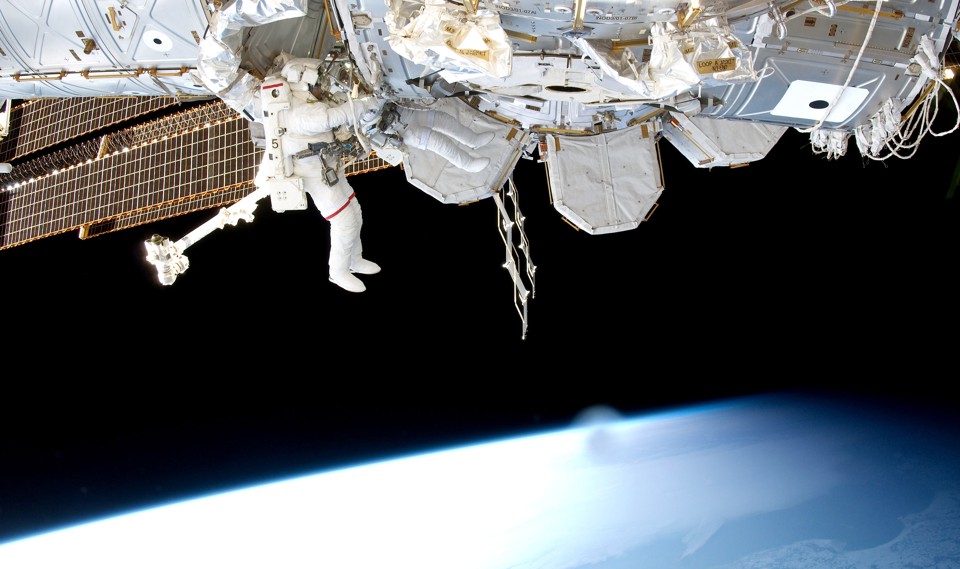 The International Space Station was never meant to last forever.
This was a distant concern in late 1998, when the United States, Russia, Japan, and European nations started launching hardware into space to assemble the largest human-made structure in orbit around Earth. But as the years went on—as the station's operations expanded, as humans lived and ate and slept inside its cozy modules, as equipment broke and was repaired—some of the station's stewards started to think more seriously about its future.
The question of how to wind down the ISS has come up regularly in the last decade. At each turn, the U.S. has extended its operating lifetime, to beyond 2016, then through 2020, and then to 2024. Many had suspected operations would eventually receive another extension, until 2028, when the station's contractors say aging hardware might become problematic for the humans onboard.
The Trump administration had a different vision. In February, the White House released a budget request that called for NASA to end funding for the ISS by 2025 and turn over some operations to private spaceflight companies. NASA would then be able to use the money it currently spends on the ISS for other projects, like next-generation rockets and deep-space missions, the reasoning went.
The proposal was unpopular with many scientists, astronauts, and politicians, particularly lawmakers whose home states house NASA facilities that support ISS operations. But the Trump administration doesn't appear to be backing down on the plan, and it has a new spokesperson: Jim Bridenstine, the freshly sworn-in administrator of NASA.
Bridenstine has been in talks with "many large corporations" about forming a consortium that would assume responsibility for ISS operations and keep the station running as a commercial platform, he said an interview with The Washington Post published Tuesday.
"We're in a position now where there are people out there that can do commercial management of the International Space Station," Bridenstine said.
While the idea of privatizing some or all of the ISS is not new, the Trump administration is the first to formally endorse it in policy proposals. Bridenstine didn't name any companies, and acknowledged that convincing private businesses to take on such an expensive venture won't be easy. But the country has seven years to figure it out, he said, and "we have forced the conversation."
Indeed, Bridenstine's remarks in the Post will not be the last on this …read more
Source:: The Atlantic – Science
(Visited 3 times, 1 visits today)