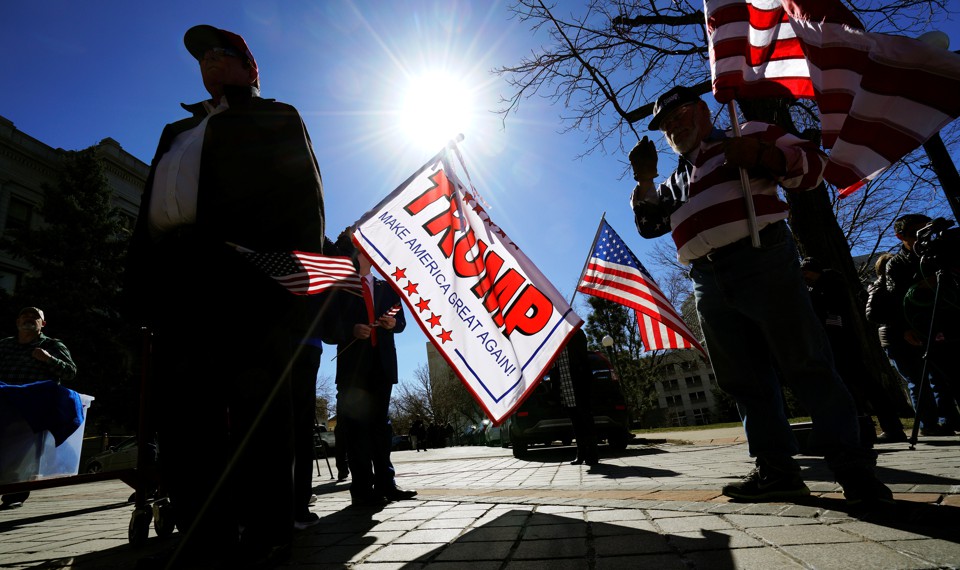 Representative Martha McSally, the establishment favorite for the Republican Senate nomination in Arizona, took the unusual step this week of removing her name as a co-sponsor of legislation to provide a path to citizenship for the so-called "Dreamers," young people brought to the U.S. illegally by their parents.
Locked in a tough primary with two anti-immigration hardliners—former state Senator Kelli Ward and former Maricopa County Sheriff Joe Arpaio—McSally's staff said in a statement that she now prefers a competing bill: one that would offer more limited protection to the Dreamers, while funding President Trump's request for a border wall, toughening immigration enforcement, and slashing legal immigration.
McSally's rush to embrace that conservative wish list demonstrates how Trump is steadily tugging more of the GOP toward his nativist positions on immigration. But her move, in a state where non-whites will soon comprise a majority of the population under age 40, also signaled how much of the GOP strategy for surviving the midterm elections is based on a generational wager. The Republican bet is that the party can mobilize elevated turnout among their older and blue-collar white base without provoking the young and racially diverse voters who personify the emerging next America to show up on Election Day to defend it. Few things are likely to shape November's outcome more than whether that bet pays off.
Right now, Republicans have reason for optimism. Historically, turnout among young voters—by far the electorate's most racially diverse generation—has plummeted in midterm elections compared with the presidential contests that have immediately preceded them. Turnout from presidential to midterm elections has also fallen more modestly among African Americans, and has slipped substantially among Hispanics as well.
Recent polling offers ominous signs for Democrats that this pattern of demobilization could persist in 2018—particularly among young people—despite the Trump administration's relentless focus on policies that reflect the priorities of his conservative older white base, from ending protection for the Dreamers, to building a border wall, to attempting to repeal the Affordable Care Act. Though surveys show those ideas all face intense resistance among younger adults, Stanley Greenberg, the veteran Democratic pollster, told me there's a "very real risk" that Millennial turnout could lag again in 2018.
Six months ago, that might not have worried Democrats as much, since polls showed they held an advantage across the age spectrum when voters were asked which party they preferred in the midterm elections. But in …read more
Source:: The Atlantic – Politics
(Visited 4 times, 1 visits today)