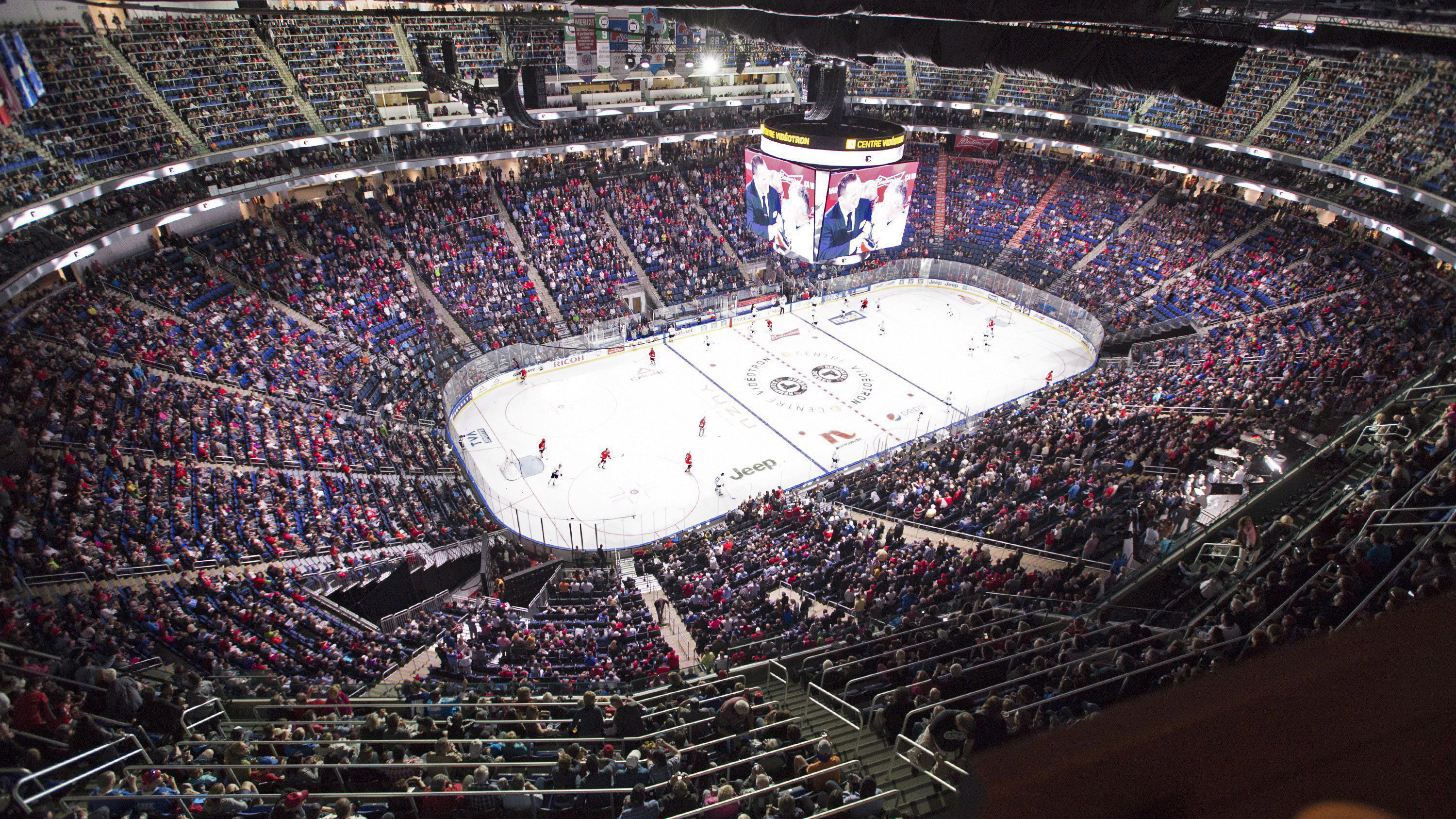 The city of Quebec has been hoping that if they built it, the NHL would come.
Quebec City opened the brand new Centre Videotron in September 2015 to replace the old Colisee where the Quebec Nordiques used to play. The new rink seats 18,259, close to 2,000 more than Winnipeg's MTS Centre, but the only hockey team that currently calls it home are the QMJHL's Quebec Remparts.
The Jets were able to get an NHL team back largely because they had a willing owner and a rink ready for the league to move into. Quebec has never been promised an NHL team, but by having the Centre Videotron built and eager potential owners in Quebecor, the thinking goes the city would at least be a potential landing spot for any team looking to relocate.
On Wednesday, Boston Bruins owner Jeremy Jacobs held an end-of-season press conference alongside his son Charlie and team president Cam Neely. Most of the questions centred around the Bruins, but when Jacobs was asked about the success from expansion Vegas and a small market in Winnipeg, the discussion eventually turned to Quebec City and why it always seemed to be overshadowed in expansion/relocation talks.
"Quebec is challenged, OK, I'm going to put it nicely. They're challenged," Jacobs said. "Look at the income base and the population base and there probably isn't a smaller market, so they're going to really have to distinguish themselves in some other way, I would think."
As of 2016, Quebec City had an estimated population of 705,103, which would make it the eighth-largest Canadian city just behind Winnipeg. The Nordiques left Quebec City in 1995, one year before the Jets left Winnipeg for Arizona.
Vegas was a slam-dunk option for league expansion, and when they applied, Quebec City did as well. However, the league deferred that application, citing economic concerns.
"The decision to defer was based on elements over which Quebec City, the Quebec City group, had no control whatsoever," Gary Bettman said in 2016 when Vegas was confirmed as the 31st franchise. "Significantly, the fluctuation of the Canadian dollar throughout the process, including its decline to a low of 68 cents earlier this year, was a factor. In considering both applications for expansion, it was a priority of the board to create conditions that would place an incoming club or clubs in the best position to exceed on an expedited basis. Unfortunately, the state and …read more
Source:: Sportsnet.ca
(Visited 4 times, 1 visits today)