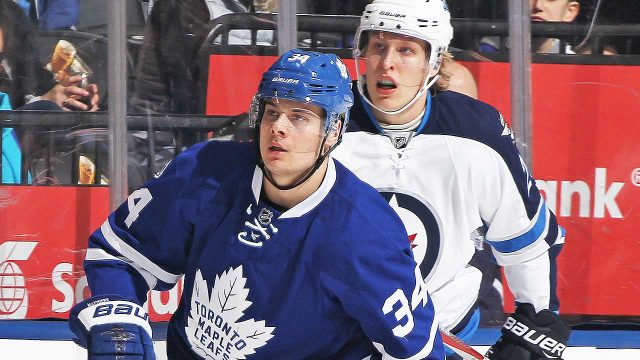 TORONTO – Former Governor General of Canada David Johnston is calling on the NHL to take player safety more seriously and levy harsher penalties for dangerous hits to the head and fights.
"I'm actually quite surprised that they have been slow to face up to it. The other major North American sports have – football, baseball, basketball, soccer," he said.
"One doesn't take contact out of hockey. It's a fast game and people do bump into one another. But we can take steps to make it a safer game."
Johnston made the comments Tuesday at an event where the U Sports men's hockey trophy was renamed in his honour. Eight schools will battle for the newly-named David Johnston University Cup in Fredericton, N.B., this weekend, with the final going Sunday at 1 p.m. ET on Sportsnet 360.
Johnston has been outspoken about these issues before. During his time as Governor General, Johnston hosted a special conference on concussions in late 2016 and declared head injuries in sports as a "public health issue."
Prior to the 2016-17 season the NHL implemented concussion spotters. The spotters watch games live and from an office in New York and are authorized to remove a player from a game if he is believed to be showing visible signs of an injury following a direct or indirect blow to the head.
When asked for comment on this story, the NHL could not be reached.
Stanley Cup Playoffs on Sportsnet NOW
Livestream every single game of the 2018 Stanley Cup Playoffs—blackout free—plus all 162 Toronto Blue Jays games, key Raptors & NBA Playoffs matchups and the 100th Mastercard Memorial Cup, all in one subscription.
SIGN UP
Before his seven-year term ended in October 2017, Johnston admits he may have "been pushing the envelope a little bit," since the office is supposed to be non-political in nature.
But on Tuesday, he praised the work of former NHL goaltender/executive, Canadian politician and "very dear friend" Ken Dryden and his "powerful" book, Game Change.
With the advancements in neuroscience and the treatment of concussions over the past 25 years, Johnston says he can't understand why blows to the head aren't punished more severely.
As for fighting, he suggests a first encounter should warrant a 10-game suspension. A second should result in a 20-game ban and a third should lead to a season-long suspension. Heading into Tuesday night's play, according to hockeyfights.com, a fight occurred in 18.71 …read more
Source:: Sportsnet.ca
(Visited 3 times, 1 visits today)