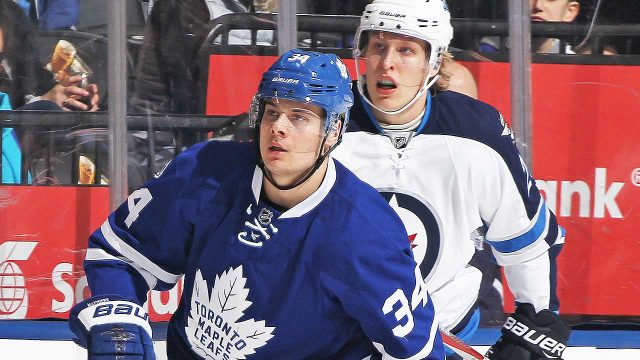 MONTREAL — It was one of the best performances the Montreal Canadiens have offered all season and, in the end, it was completely clouded by a potentially devastating injury to one of their fiercest competitors.
With 11:02 remaining in the third period, and with the Canadiens leading the Dallas Stars 3-2, Canadiens forward Andrew Shaw charged in on Stars defenceman Greg Pateryn and collided helmet to helmet with him at the Dallas blue line. Pateryn, incensed, got up after the hit and jumped on top of Shaw, punching him twice and slamming his head into the ice before realizing that he was unconscious.
"He was knocked out as soon as he hit me," said Pateryn. "He knocked himself out when he hit me. I didn't realize he was knocked out until he was on the ice and his eyes were in the back of his head.
"You play like that, that's what happens sometimes."
Julien on Pateryn comments: "Comments like that don't deserve a response. They speak for themselves."
— Eric Engels (@EricEngels) March 14, 2018
Playing like that has been Shaw's trademark over his seven years in the NHL. It helped him win two Stanley Cups in Chicago and incited Canadiens general manager Marc Bergevin to trade for him and sign him to a six-year, 23.4 million contract in the summer of 2016.
But you have to think all of that's in jeopardy if this latest hit proves to be a concussion for Shaw.
if ( "1" == true && 'undefined' !== typeof window.getIndexAds ) {
var so = {preroll:{1:{1:{siteID:191888},2:{siteID:191889}}}};
adServerUrl = window.getIndexAds( 'http://pubads.g.doubleclick.net/gampad/ads?sz=640×360&iu=%2F7326%2Fen.sportsnet.web%2FVideo&ciu_szs=300×250&impl=s&gdfp_req=1&env=vp&output=vast&unviewed_position_start=1&ad_rule=1&vid=5750879881001&cmsid=384', so, permalink);
} else {
adServerUrl = "http://pubads.g.doubleclick.net/gampad/ads?sz=640×360&iu=%2F7326%2Fen.sportsnet.web%2FVideo&ciu_szs=300×250&impl=s&gdfp_req=1&env=vp&output=vast&unviewed_position_start=1&ad_rule=1&vid=5750879881001&cmsid=384";
}
$el.after( unescape("%3Cscript src="" + (document.location.protocol == "https:" ? "https://sb" : "http://b") + ".scorecardresearch.com/beacon.js" %3E%3C/script%3E") );
$( document ).one( 'ready', function() {
$( "#video_container-336934" ).SNPlayer( {
…read more
Source:: Sportsnet.ca
(Visited 4 times, 1 visits today)