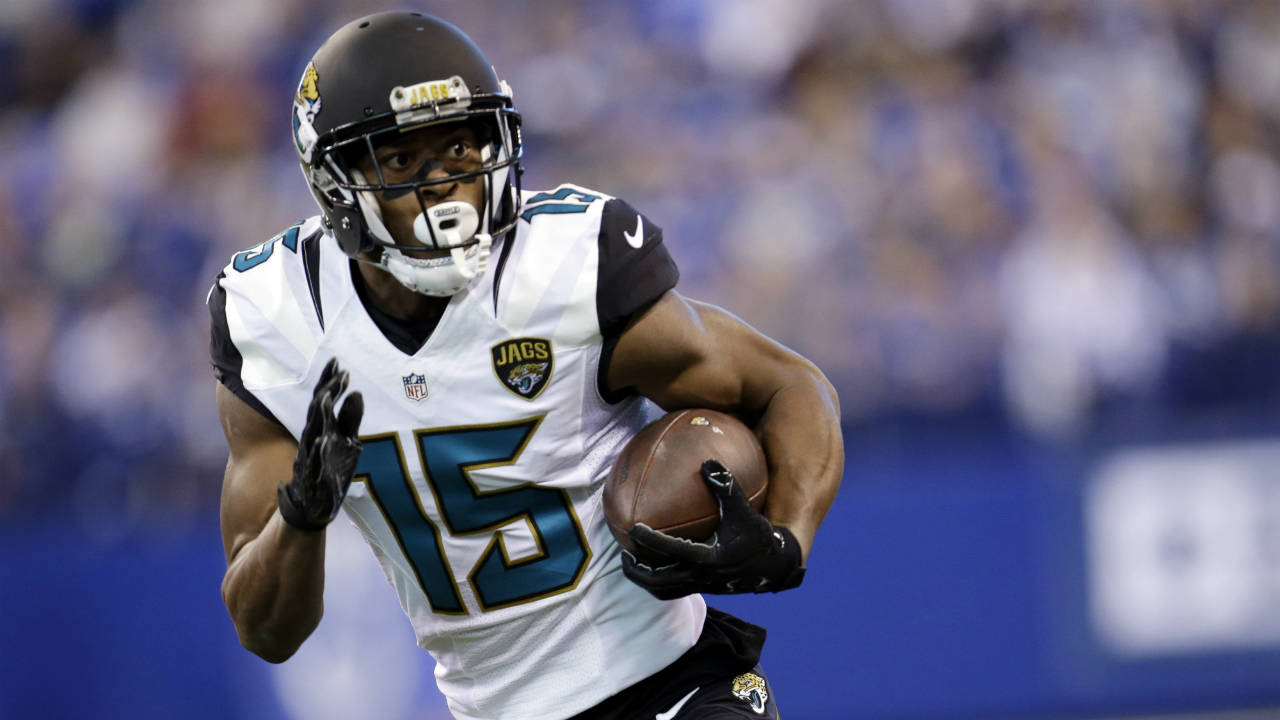 Wide receiver Allen Robinson will reportedly sign a three-year contract with the Chicago Bears.
Robinson tore his ACL in Week 1 this past season, but had previously posted solid numbers with the Jacksonville Jaguars, who selected the 24-year-old with the 61st pick of the 2014 NFL Draft.
And just as the first QB domino has fallen with Case Keenum to Denver, the first WR donino now has fallen with Allen Robinson intending to go to Chicago.
— Adam Schefter (@AdamSchefter) March 13, 2018
He had 80 receptions for 1,400 yards and 14 touchdowns in 2015, all career highs, and made the Pro Bowl.
NFL.com's Ian Rapoport is reporting that the Robinson's deal with Chicago is worth $42 million, with $25 million guaranteed.
It's going to be 3 years, $42M with roughly $25M guaranteed. https://t.co/cktLP6CLOe
— Ian Rapoport (@RapSheet) March 13, 2018
Source:: Sportsnet.ca
(Visited 2 times, 1 visits today)