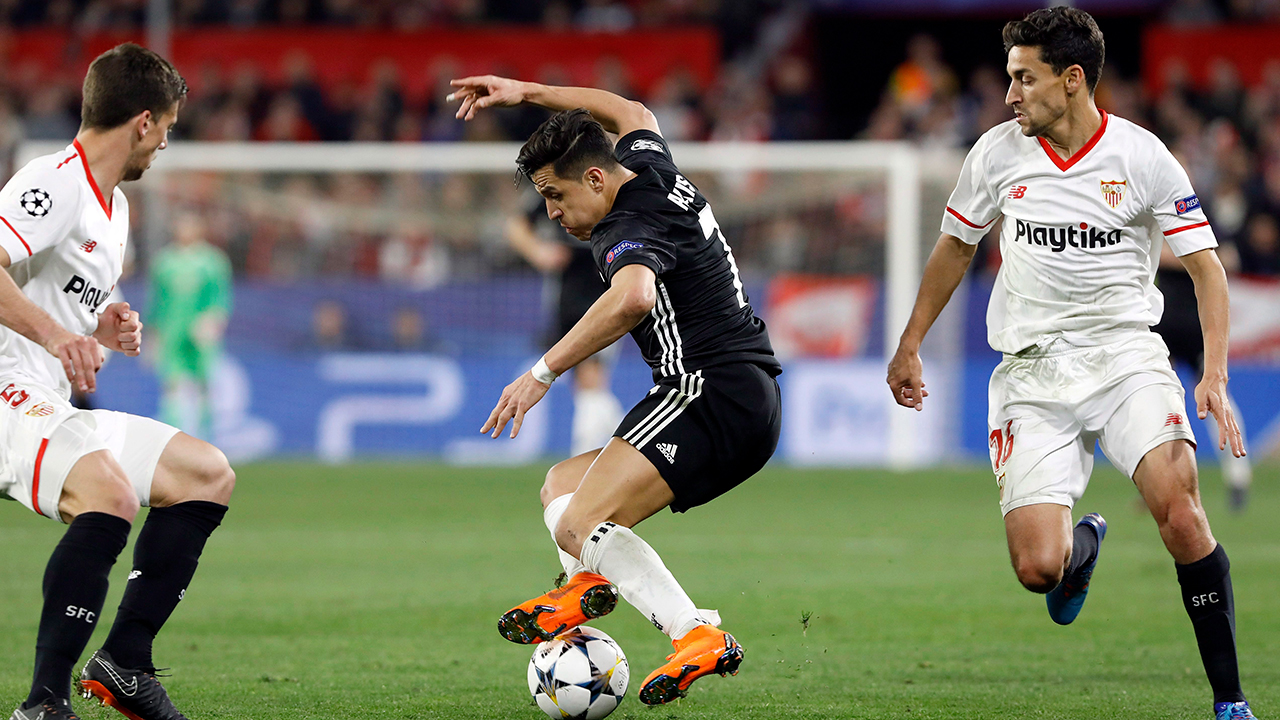 Half of the UEFA Champions League quarter-finalists have been determined. The final four participants will advance to the last eight this week with three of the four ties still up for grabs.
Bayern Munich has a commanding 5-0 lead on Besiktas, so the German champions are likely through. However, the other six sides should be involved in some dramatic second legs in the round of 16.
Every side will feel confident entering their games for a variety of reasons. But every strength has an inverse.
With this in mind, here is an argument and a counter for each team's chances at progressing to the next round.
MANCHESTER UNITED
Point: Coming off a massive 2-1 win over Liverpool on Saturday, Manchester United will be riding high. Alexis Sanchez, Romelu Lukaku and Marcus Rashford were fantastic in the first half, plus Eric Bailly was outstanding in his return. Paul Pogba was absent due to a minor injury, but should be back for this match. Additionally, Sevilla failed win all three away matches in the group stage, conceding eight goals in that span.
Romelu Lukaku's stats don't add up with the criticism he receives, a solid debut season. Not only does he bag the goals, he loves to set them up. pic.twitter.com/spc7sJcCMH
— JM (@Mourinholic) March 12, 2018
Counter-point: Manchester United's incisiveness and directness going forward evaporated in the second half against Liverpool. Sevilla's Ever Banega and Franco Vazquez also have the ability to unlock defences with one killer through ball. The latter was especially brilliant in the first leg in Seville, which ended in a 0-0 draw. Los Rojiblancos will be comfortable to sit deep, frustrate United and counter with those technically gifted players at their disposal.
SEVILLA
Point: Banega was central to almost every chance created by Sevilla in the first leg. If not for poor finishing by Luis Muriel and Joaquin Correa, Las Sevillistas would've won the first leg. Goalkeeper David De Gea made a few outstanding saves, so the Spaniards can exploit Man United's defence again with its pace and dynamic off-the-ball movement.
Counter-point: Sevilla's defence has been ridiculously error prone all season. Valencia's Rodrigo Moreno executed some cunning runs between centre-backs Gabriel Mercado and Clement Lenglet on Saturday in a 2-0 victory. Lenglet was slow to react, timed his tackles poorly or failed to outrun Moreno. United can utilize Marcus Rashford, Anthony Martial or Alexis Sanchez to overrun the backline.
Atleti showing that …read more
Source:: Sportsnet.ca
(Visited 4 times, 1 visits today)