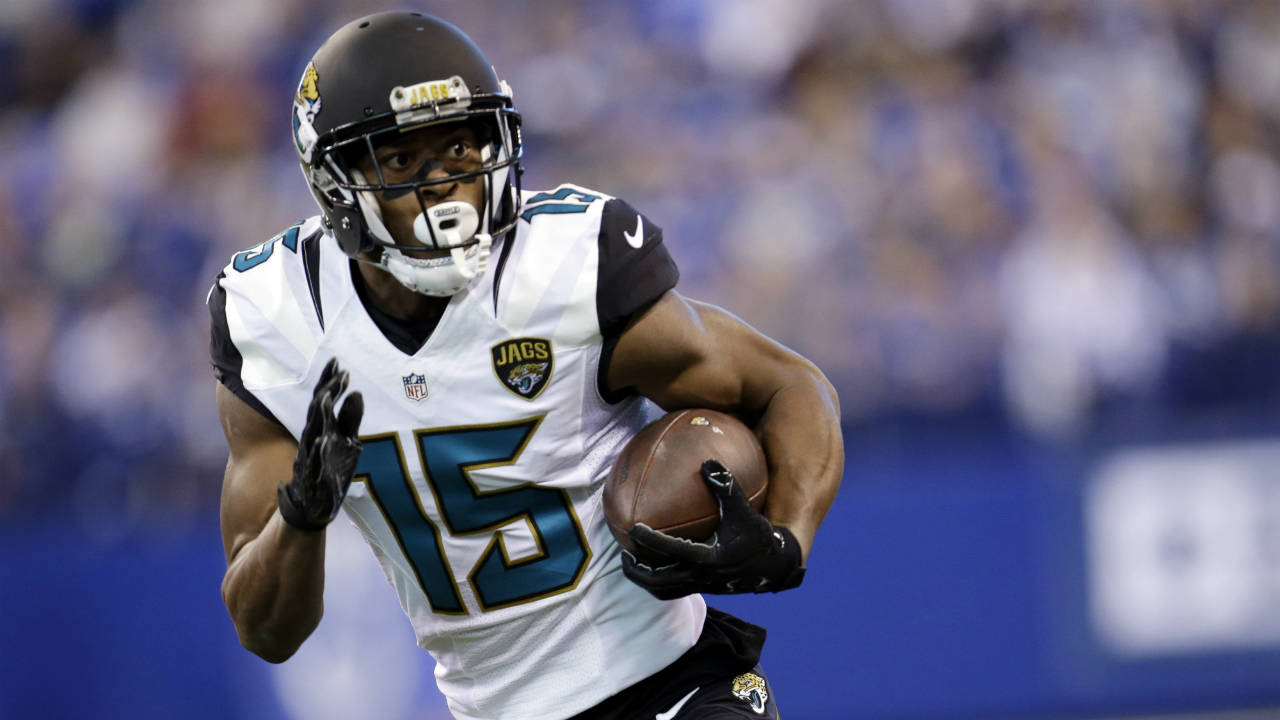 JACKSONVILLE, Fla. — If Allen Robinson remains in Jacksonville, it won't be as one of the highest-paid receivers in the league.
The Jaguars declined to use the franchise or transition tag on Robinson, stirring questions about his future. NFL teams had until Tuesday afternoon to tag pending free agents, but Jacksonville executives told Robinson long before the deadline he would not be tagged.
Had the Jags tagged Robinson, he could have signed a one-year, $15.982 million contract for 2018. Not doing so indicates how top executive Tom Coughlin and general manager Dave Caldwell feel about Robinson; they don't believe he is worth that much money six months after reconstructive knee surgery.
Pittsburgh's Antonio Brown ($16.775M) is scheduled to make the most of any receiver in 2018.
Jacksonville and Robinson still have a week to reach a contract agreement; the team has exclusive negotiating rights with him until March 12. If no deal is reached by then, Robinson would become an unrestricted free agent on March 14.
"I don't really know what is going to happen," Robinson recently said. "I know there are a lot of different scenarios. Right now, my main focus is to kind of let my agent narrow it down and for me to get back at 100 per cent. That's the main focus right now for me. I know I'll be back at 100 per cent.
"I know all that is going to play out. I know the player that I am. I know that the plays that I made. I know the plays I'm going to continue to make."
Robinson had the best training camp of his career in 2017 and looked like he would be an integral part of the offence. But the 2015 Pro Bowl selection tore the anterior cruciate ligament in his left knee on Jacksonville's third play of last season and had surgery the following week.
Robinson is how running again and closing in on a full recovery.
"He is right on schedule," coach Doug Marrone said last week at the NFL scouting combine. "He is there every day; I see him quite a bit. I know that he has worked hard. We have all seen his work on the field and how hard he …read more
Source:: Sportsnet.ca
(Visited 2 times, 1 visits today)