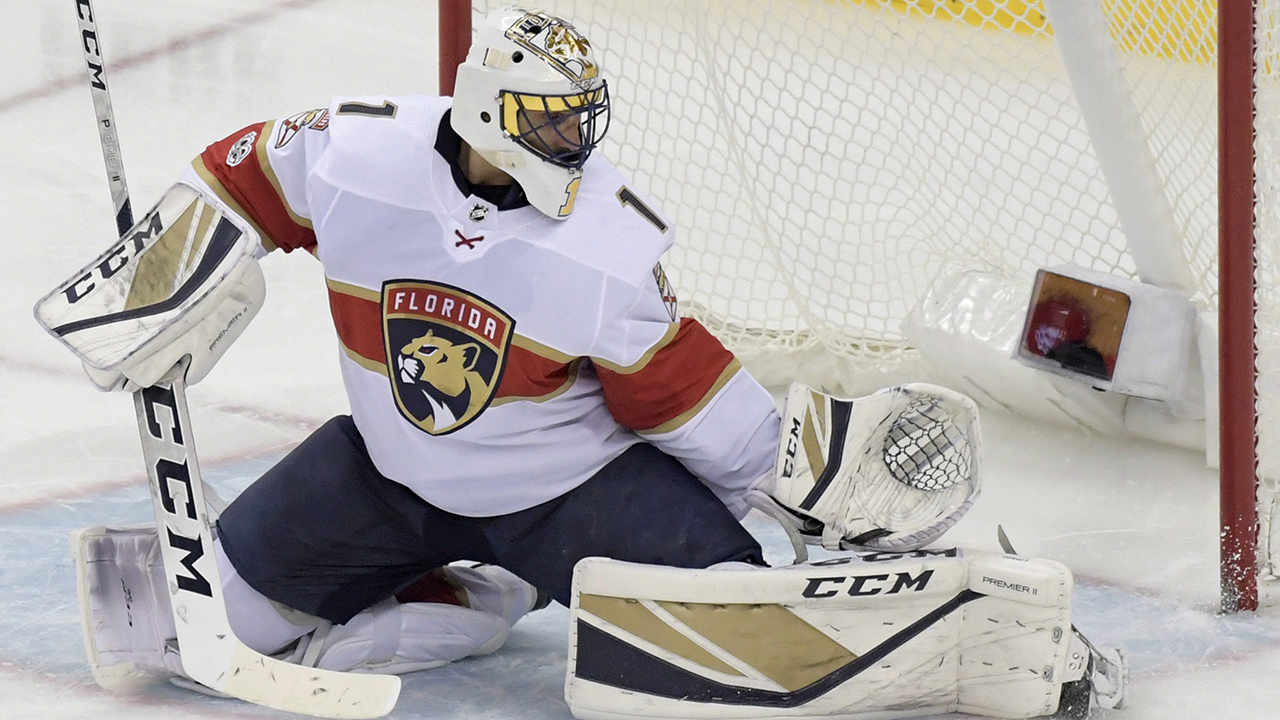 VANCOUVER – The drive to compete and win still burns inside Robert Luongo because if it didn't, he said Tuesday, he wouldn't be here.
That fire is significant. That fire has brought Luongo back, two months before his 39th birthday, from a groin injury serious enough that it had the potential to end the goalie's National Hockey League career when he crumpled during a Dec. 4 game against the New York Islanders.
He had been through the same injury before, of course. But that was when he was 28, not 38, and Luongo conceded after practising with the Florida Panthers for a possible return to the lineup Wednesday against the Canucks that those 10 years make a difference.
Time always does.
"Of course, it's easier to bounce back (when you're younger) and you don't think about things as much as you do when you're 38," Luongo told reporters. "When you're a bit older, you think about different scenarios in your mind. At the time of the injury, I wasn't quite sure how it was going to play out.
"I don't know if it's because I'm realizing it's towards the end, (but) I want to enjoy it as much as I can for as long as I can. You view things a little bit different the older you get and the more wisdom you get. All your little bumps and bruises along the way, you learn from them and you learn how to deal with them. You become a stronger person."
One of the best goalies of his generation, Luongo has had to deal with a lot of wounds — to his psyche as well as his body.
His time in Vancouver ended after one of the strangest and most compelling trade missions in NHL history, as former Canucks general manager Mike Gillis took nearly two years to deal Luongo and the US$64-million contract that the goaltender famously said "sucked."
Luongo was vilified for imploding and losing the 2011 Stanley Cup to the Boston Bruins. But by the time he was traded back to Florida three years later, his humility and honesty had made him beloved again on the West Coast.
And that 2011 low point in Luongo's career came only a little more than a year after his greatest achievement: a gold medal with Team Canada at the 2010 Olympics at home.
"I've been watching it on TV and hockey hasn't even started yet," Luongo said …read more
Source:: Sportsnet.ca
(Visited 4 times, 1 visits today)