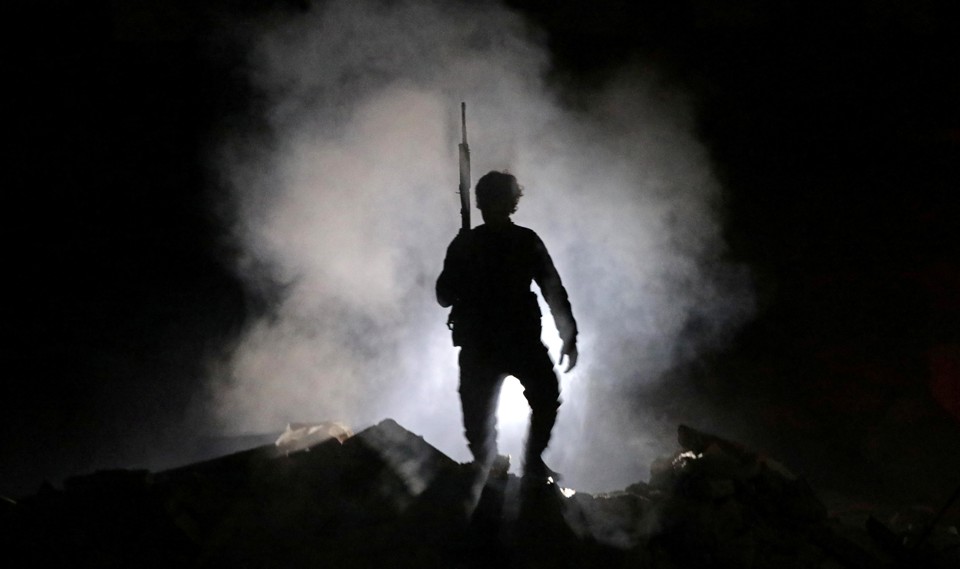 When an Israeli jet crashed after being shot down over Syria over the weekend, it marked a serious escalation in the Syrian Civil War. But it also reflected an ongoing reality, one that is growing more dangerous: Syria's war encompasses at least three other international conflicts, each of which are heating up.
In the last few weeks alone, Turkey has clashed with Syrian Kurds and threatened a U.S.-controlled town in Syria; an Israeli fighter jet that was part of a response to an incursion into Israeli territory by an Iranian drone launched from Syria took Syrian anti-aircraft fire, forcing its two pilots to eject and parachute into Israeli territory; and U.S. forces repelled an attack by Russian fighters, killing an unknown number of them that reports suggest could be in the hundreds.
Taken individually, each one of the clashes has the potential to turn into something more dangerous. Taken together, they suggest the reasons why even after the defeat of ISIS, Syria cannot hope for stability to return soon—and why the next chapter could be even worse. "The issues have been out there: Kurdish-Turkish-American tensions; Iran-Syria-Israel tensions," Ryan Crocker, a former U.S. ambassador to Syria, told me. "But … we've gotten to a level not reached before, and it's all coming at once."
The recent flare-ups have come suddenly, but the conditions for them were being set soon after protests against the Assad regime in Syria erupted into a full-blown civil war some seven years ago. The conflict quickly sucked in other countries. Iran entered the conflict in 2011 to help prop up Assad's regime as it faced growing nationwide protests. Hezbollah, the Lebanese militia that acts as an Iranian proxy, joined in soon afterward, at a point when the regime looked in danger of falling, helping Assad hold off the rebels—some of whom received covert American support. The United States started bombing ISIS and al-Qaeda positions in Syria in 2014. Then in 2015, when Assad's grip on power appeared to be in peril again, Russian President Vladimir Putin intervened on his behalf.
"Putin's number one operational goal in Syria is to stabilize and prop up the Assad regime, including the return of previously rebel or ISIS held territory under regime control," Alina Polyakova, a fellow at the Brookings Institution's Foreign Policy Program, said in an email. "Putin's strategic goal has been to establish Russia …read more
Source:: The Atlantic – Global
(Visited 4 times, 1 visits today)