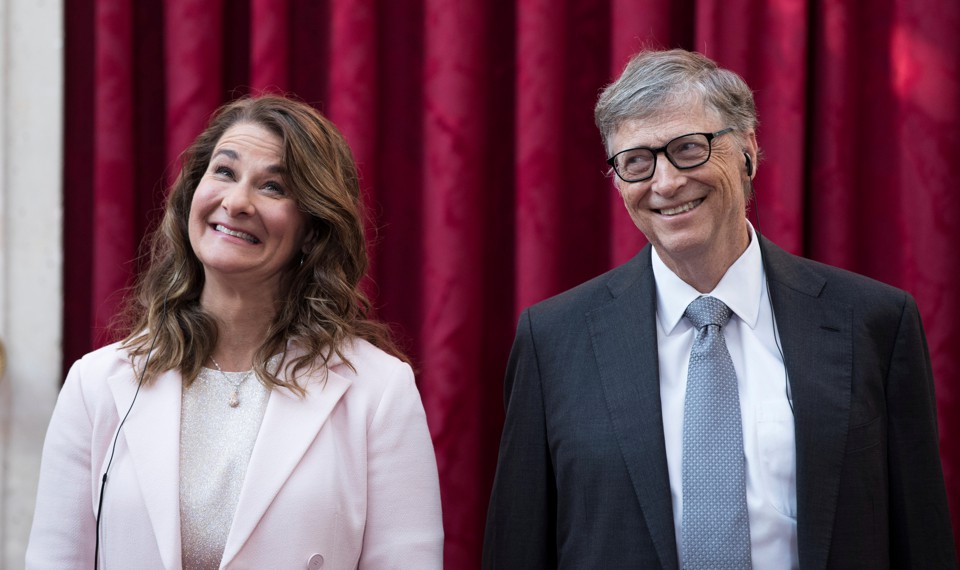 Bill Gates isn't a big fan of 'America First.' In a recent episode of The Atlantic Interview, he told Jeffrey Goldberg, the editor in chief of The Atlantic, that "the long-term benefit of [nations] trusting each other, even beyond one or two terms of office, is a pretty gigantic thing."
That's not to say Gates is pessimistic about the future. His and Melinda Gates's tenth annual letter, released Tuesday, is otherwise sunny in its global outlook. Even after 2017, when 59 percent of Americans told the APA they were currently living through the lowest point in the nation's history, the couple wrote that "we see a world that's getting better."
But as Gates stressed to Goldberg, the modern world still faces serious threats, especially those that transcend geopolitical borders. "We have more connectivity working against us," he said. And because of this connectivity, Gates fears a new global pandemic. More spending on global health could avert such a crisis, but a dip in public health spending could hasten catastrophe.
"The United States isn't as ready as it should be," for the next big outbreak, Gates said: We haven't fully thought through how the nation would organize to build drugs, develop diagnostics, and handle regulation. But, he said, "the world would rather have a pandemic hit here. Because even though we're not fully prepared, we have more resources."
"The most dangerous scenario," Gates told Goldberg, "is where something breaks out somewhere else in the world and starts to spread, and then is coming into the United States." This is where foreign aid becomes essential. The more the country acts on an "America First" doctrine, and the less government money goes into global health, the more threatening that worst-case scenario becomes.
Even though, as Gates said, "we're less than a third as generous as many of the European countries" in terms of the percent of our national income we spend on foreign aid, the United States is still by far the top contributor to development assistance in terms of sheer dollars spent. Any decrease in the U.S. global-health budget will surely be felt worldwide—and be a danger to national security.
Despite his disagreement with the president's philosophy, and the fact that his own foundation published a report that found Trump's proposed budget cuts to global-health spending would result in 800,000 preventable childhood deaths, Gates hasn't yet given up on cooperating with the …read more
Source:: The Atlantic – Health
(Visited 10 times, 1 visits today)