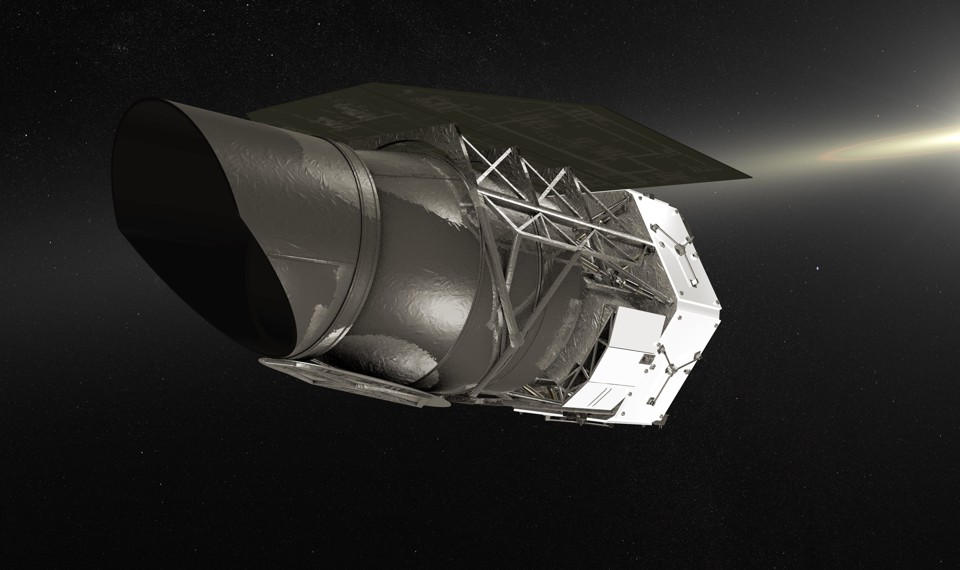 The Trump administration has released its budget proposal for fiscal year 2019 and put dozens of federal programs on the chopping block, including a brand-new NASA space telescope that scientists say would provide the biggest picture of the universe yet, with the same sparkling clarity as the Hubble Space Telescope's.
The proposal, released Monday, recommends eliminating the Wide Field Infrared Survey Telescope (WFIRST), citing "higher priorities" at NASA and the cost of the new telescope.
"Given competing priorities at NASA, and budget constraints, developing another large space telescope immediately after completing the $8.8 billion James Webb Space Telescope is not a priority for the administration," the proposal states. "The budget proposes to terminate WFIRST and redirect existing funds to other priorities of the science community, including completed astrophysics missions and research."
The James Webb Space Telescope is a NASA telescope that's almost ready to go after two decades of work. The Webb is expected to launch in 2019 to a point 1 million miles from Earth, where it will study the cosmos in infrared light and provide images and data using a mirror far bigger than the one on Hubble, which launched in 1990. WFIRST is in line after Webb as NASA's next flagship astronomy mission, and is currently in early stages of design and development. The mission would launch sometime in the mid-2020s.
WFIRST just passed a big design review at NASA headquarters this month. The mission has also trimmed its budget after an independent review found the telescope was getting too expensive. Now, however, its future is less certain. WFIRST scientists and engineers must now wait for Congress to negotiate its own budget proposals for fiscal year 2019 and hope the telescope fares better with lawmakers than it did with the president.
"It's terrible," said David Spergel, a Princeton University astrophysicist and cochair of the WFIRST science team, of the Trump administration's recommendation to cut the mission. "We're sort of abandoning leadership in space astronomy."
NASA broke ground on WFIRST development in 2016. The mission was gifted a 2.4 meter telescope from the National Reconnaissance Office, an agency within the U.S. Department of Defense. The telescope would feed the mission's main instrument, an imager designed to investigate dark energy, the mysterious substance astrophysicists believe makes up most of the universe. Another instrument, a coronagraph, would directly image and study the chemical compositions of exoplanets outside …read more
Source:: The Atlantic – Science
(Visited 3 times, 1 visits today)