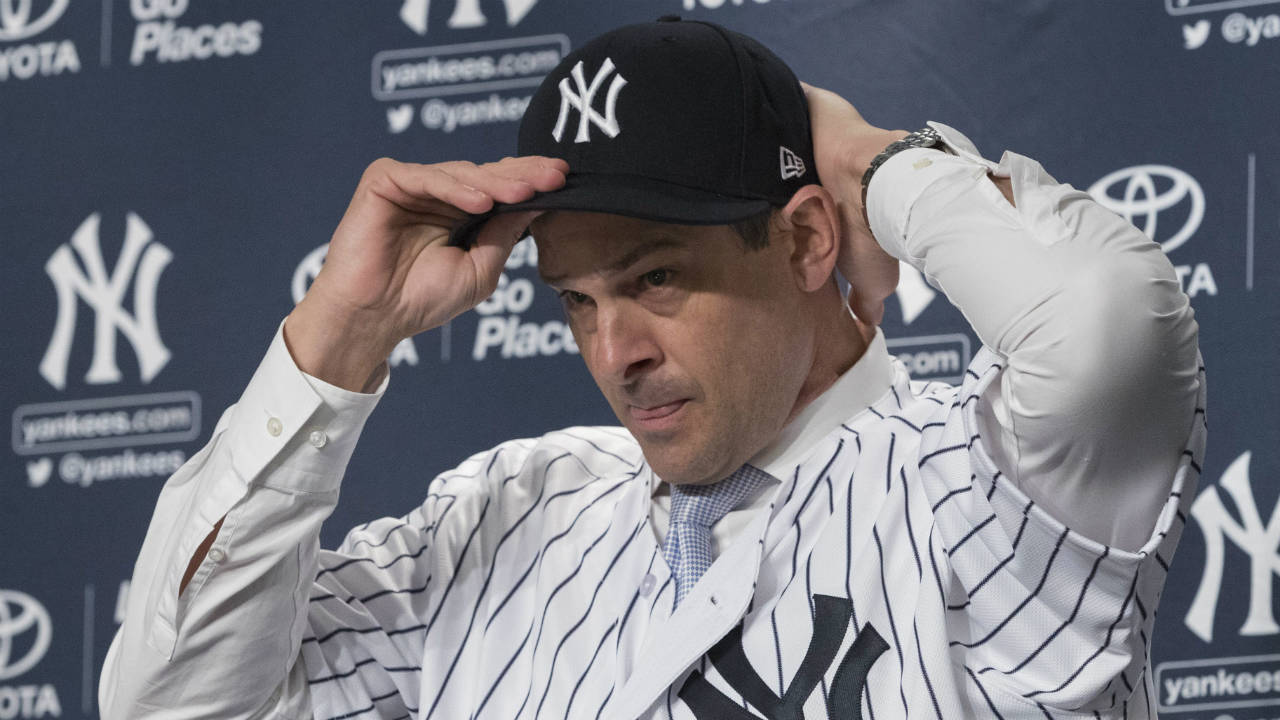 Here are some questions you might hear as the Toronto Blue Jays start spring training starts this week: That's not a blister on Aaron Sanchez's finger, is it? Are Troy Tulowitzki and Devon Travis together on the same field this afternoon? Hmm, is that Randal Grichuk in centre field again?
But what about elsewhere? Keeping in mind there are still over 100 free agents on the market, several of them impact players, here are six faces in new roles not named Derek Jeter:
• Aaron Boone, manager, New York Yankees: He's still known as Aaron (Bleeping) Boone by Boston Red Sox fans. He has a roster that ought to prevent Yankees fans from turning on him with some choice names of their own.
• Alex Cora, manager, Boston Red Sox: Never mind the pressure of the job. Considering how unfriendly this franchise was considered to be for Latino stars until Dan Duquette traded for Pedro Martinez, seeing a native of Puerto Rico manage this team is a remarkable indication of culture change.
• Jim Hickey, pitching coach, Chicago Cubs: The 2016 World Series champions tied the can to three coaches after 2017, opening the door for what always seemed like an inevitable reunion between Hickey and Cubs manager Joe Maddon. Hickey's DNA was all over the Tampa Bay Rays staffs, but he'll be dealing with older pitchers of considerably different pedigree while with the Cubs.
• Gabe Kapler, manager, Philadelphia Phillies: A 42-year-old former 57th-round draft pick, Kapler is the only manager to have written for Baseball Prospectus or have his own lifestyle blog, unless I missed something with Toronto's John Gibbons. The Los Angeles Dodgers named Kapler director of player development in 2014 despite him having little management experience and almost named him manager in 2015. With a pile of young players and prospects and just $42 million in payroll commitments for 2019, the Phillies are poised to be major free-agent players. Kapler needs to start cultivating the culture to make it happen.
• Manny Machado, SS, Baltimore Orioles: OK, OK – same team. Machado's lineup-altering desire to play shortstop will be a staple of spring training news coverage, as will this: Which of Bryce Harper, Clayton Kershaw and Machado – the crown jewels of next year's free-agent class – is 100 per cent guaranteed to not re-sign with their current franchise?
[radioclip id=3790691]
• Shohei Ohtani, P-OF, Los Angeles Angels: Major League …read more
Source:: Sportsnet.ca
(Visited 2 times, 1 visits today)