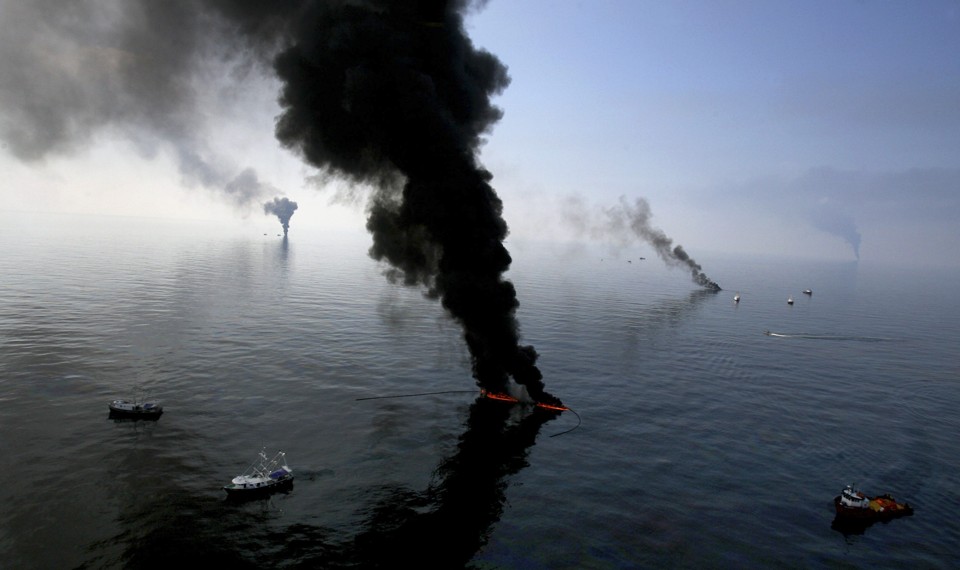 In the thrilling world of multinational industrial policy, it's about as high-stakes a fight as you can get.
Every year, the world's governments spend hundreds of billions of dollars making it cheaper to extract and burn fossil fuels. Almost as regularly, their representatives get together and beg everyone else to stop doing that. Then they go home and keep doing it themselves.
The pattern has worn on for more than two decades. Way back in 1997, the Kyoto Protocol—the first international treaty aimed at fixing global warning—called for governments to stop subsidizing all "greenhouse-gas-emitting sectors." That didn't happen, so, in 2009, the leaders of the G20 nations resolved anew to "phase out … inefficient fossil-fuel subsidies." Four years later, President Obama declared that "a century of subsidies to the oil companies is long enough." In 2016, when G20 leaders met in China, they again "reaffirmed" the need to end subsidies.
Somehow, all those affirmations didn't get the job done. Governments are still subsidizing oil extraction today, to the tune of about $400 billion per year. And climate advocates continue issuing unheeded proposals to cut those subsidies as a way of reducing greenhouse-gas pollution.
But maybe all the rigamarole isn't worth it. A new study, published this week in the journal Nature, argues that withdrawing subsidies wouldn't have as large an effect as anticipated. In both the world's richest and poorest countries, cancelling fossil-fuel subsidies would neither significantly reduce carbon-dioxide pollution nor increase the amount of investment in renewable energy between now and 2030.
Only in countries in a sort of middle tier—moderately wealthy places that export vast amounts of oil and gas, like Russia, Venezuela, or Saudi Arabia—would cutting subsidies lead to major declines in emissions.
And even on a global scale, slashing fossil-fuel subsidies would do less to help the climate than would universal adoption of the Paris Agreement on climate change, the study argues. That accord—which would only hold global warming to about three degrees Celsius, failing to hold off environmental devastation or dangerous sea-level rise—would nonetheless avert between four to eight gigatons of carbon-dioxide pollution every year. Killing subsidies would only prevent 0.5 to two gigatons of pollution annually.
"We're not advocating keeping subsidies. We're just advocating a more regionally differentiated discussion of them," said Jessica Jewell, an author of the paper and a political-economy researcher at the International Institute for Applied Systems Analysis in …read more
Source:: The Atlantic – Science
(Visited 1 times, 1 visits today)