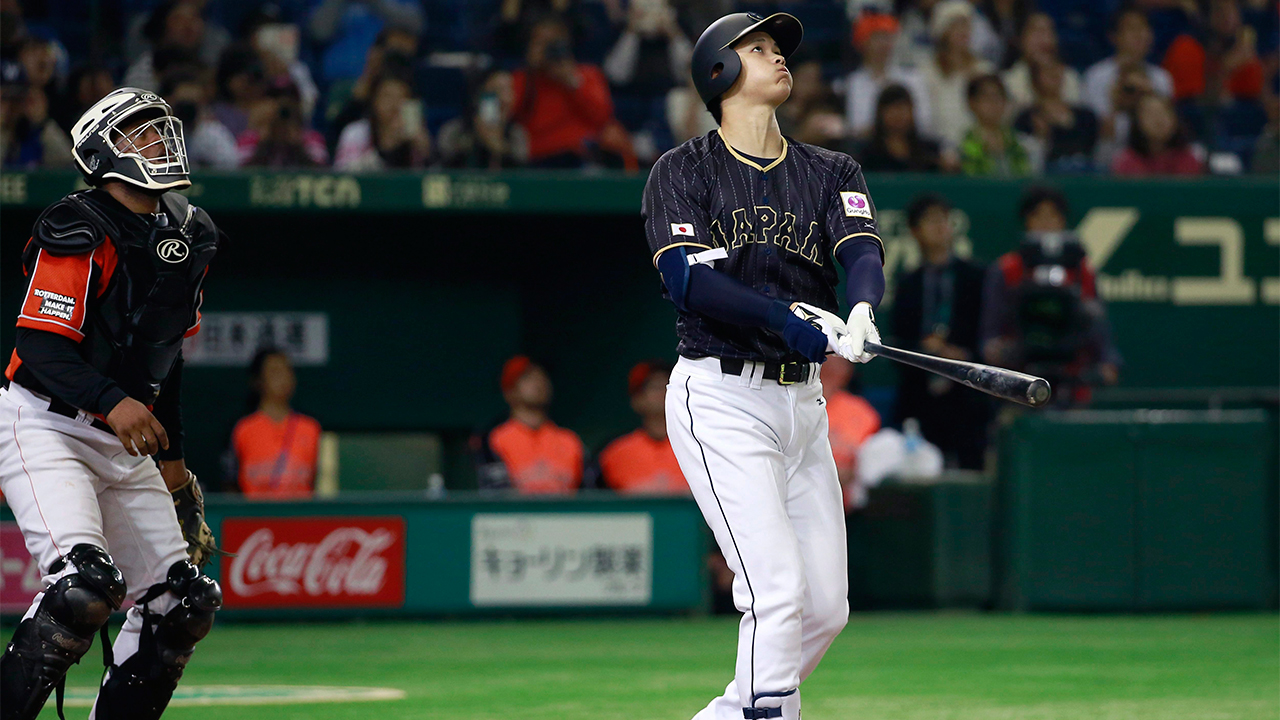 TORONTO – The less-than-illustrious list of Japanese-born players to suit up for the Toronto Blue Jays runs from Micheal Nakamura in 2004 to Nori Aoki this year, bookending the service of Tomo Ohka, Ryota Igarashi and enduring fan favourite Munenori Kawasaki. Left-hander Ken Takahashi, the only player signed directly from the Land of The Rising Sun, on a minor-league deal at that, made it through a month of spring training before he was released. A revered pantheon of franchise heroes it is not.
To be fair, it's not surprising given that Japan and Asia were largely ignored by the Blue Jays up until 2013, when the highly respected Dan Evans took over as the team's head of Pacific Rim operations. Even with his wide network of contacts and relentless work in the region, one man can only establish so much of a foothold, especially with the club's scouting resources almost solely directed to the far more fertile player pools in Latin America internationally and on the amateur side in North America.
All of which brings us to the present and the tantalizing possibility of Shohei Otani, the pitching/slugging Japanese sensation the Nippon Ham Fighters have reportedly agreed to post this winter.
The Blue Jays, like any responsible club, have picked up their scouting of the 23-year-old in recent weeks, with Evans joined by director of pro scouting Ryan Mittleman and major-league scouts Jon Lalonde and Jim Skaalen, among others at recent games. Mittleman is aiming to extend the club's presence on the Pacific Rim and assistant general manager Andrew Tinnish is still in the country as the Blue Jays try to get a variety of looks at him from different staffers. It's an aggressive posture that extends beyond the type of due diligence they've done for hyped stars like Yu Darvish and Masahiro Tanaka ahead of their postings.
The temptation is to put two and two together and believe they're gearing up for a serious run at Otani, which they very well might be. But getting his signature on a contract isn't as simple as backing up a truck of money and dumping it on his lawn.
Since he's under 25, his bonus would count against a team's international bonus pool, which is hard capped between $4.75 to $5.75 million depending on a club's market size and revenue. Teams can acquire up to 75 per cent of their pool allotment via …read more
Source:: Sportsnet.ca