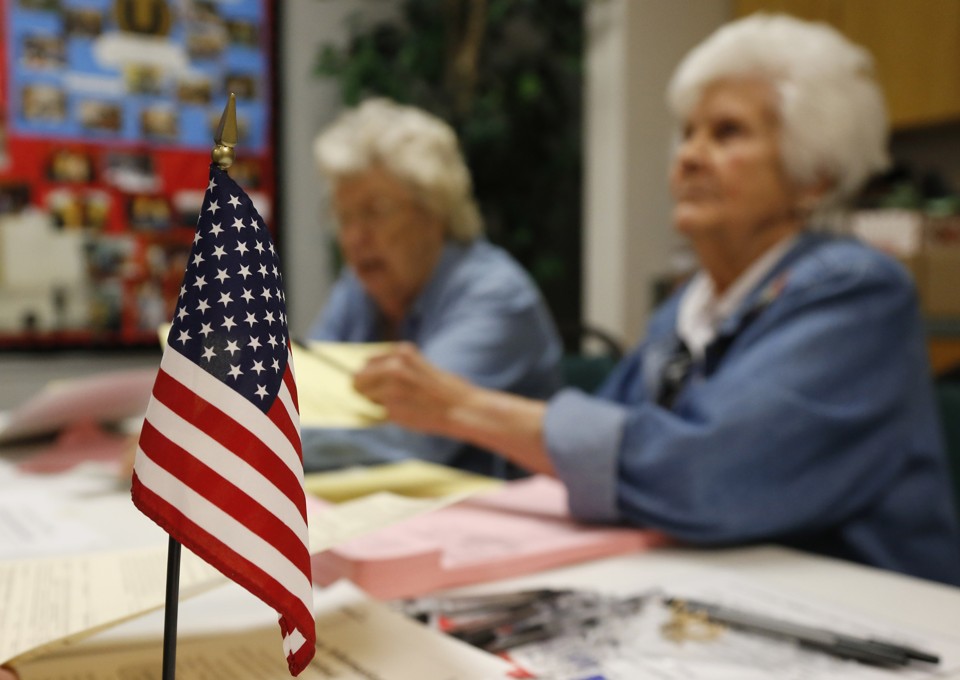 The maelstrom of Donald Trump's polarizing presidency has provided few reasons for optimism about any aspect of American race relations.
From Charlottesville to the repeal of the deferred-action program for young undocumented immigrants, to battles over policing, Black Lives Matter, voter-identification laws, and a border wall, racially barbed conflict has been a defining feature of the Trump years—with the president appealing to white racial resentments more explicitly than any national political figure since George Wallace.
But demographic trends offer some guarded reasons for hope that the United States is living through peak years of discord over its growing racial and ethnic diversity—even if the temperature isn't likely to lower very quickly. That sliver of good news is embedded in an otherwise sobering new study from PolicyLink and the Program for Environmental and Regional Equity at the University of Southern California, which study demographic and economic trends and advocate for low-income communities.
In the study, the two groups track the trajectory and implications of the twin demographic revolutions remaking American society. The country today is simultaneously diversifying, especially among young people, and aging. While kids of color are expected to become a majority of the under-18 population by around 2020 (and already constitute most public-school students), nearly four-fifths of today's senior population is white.
The contrast and conflict between these kaleidoscopically diverse younger generations and preponderantly white older ones—groups I've called the brown and the gray—has emerged as one of the central fault lines in American life. Though hurt by disappointing turnout, Hillary Clinton last year won overwhelming majorities among younger minority voters. Trump, meanwhile, carried over three-fifths of whites older than age 45, and they provided a majority of his votes.
The new study quantifies another implication of what the authors call the "racial generation gap," a concept initially developed by demographer William Frey. Analyzing state spending trends, they found that since 1990, states and counties with the biggest gaps between mostly white seniors and mostly non-white kids "tend to spend less" on K-12 public education on a per capita basis. (PolicyLink and PERE have partnered with The Atlantic on similar data projects.)
Many of the states with the widest racial generation gaps spend the least per person on public education—a list that includes Arizona, Nevada, New Mexico, Texas, California, and Florida. Conversely, many states that are more racially homogeneous, from Vermont, Connecticut, and New Hampshire to West Virginia, Wyoming, and North Dakota, …read more
Source:: The Atlantic – U.S.