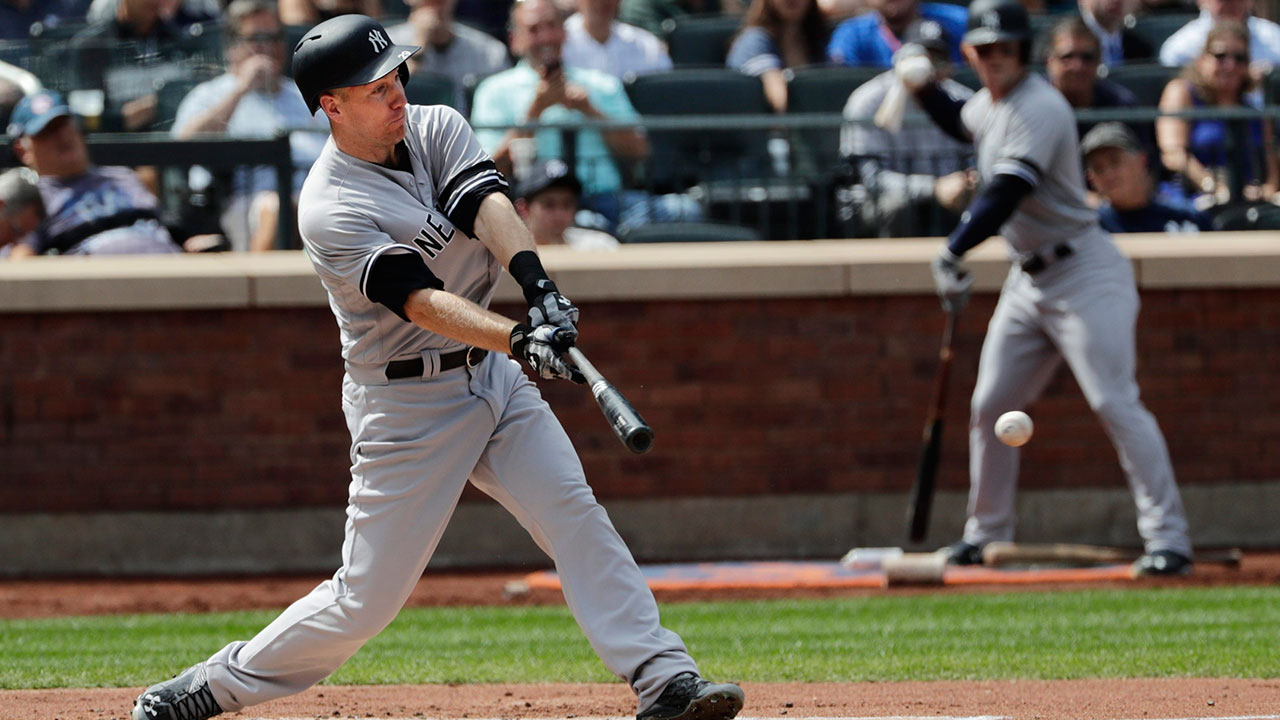 NEW YORK — A disappointed Jaime Garcia didn't say a word to manager Joe Girardi when he was removed one out shy of qualifying for his first win with the Yankees, and New York beat the Tampa Bay Rays 3-2 Wednesday to take two of three games in a series moved from Florida to Citi Field because of Hurricane Irma.
Garcia was ahead 3-1, retired the first two batters of the fifth and allowed Lucas Duda's check-swing, opposite-field single to left. The 31-year-old left-hander did not look at Girardi when the manager came to the mound, and Garcia muttered to himself when walking to the dugout. After Chad Green retired Evan Longoria on a flyout, Girardi had a conversation with Garcia in the dugout, with the manager doing almost all the talking.
Garcia is 0-2 in six starts since the Yankees acquired him from Minnesota. Making his first appearance since Aug. 30, he allowed one run and five hits in 4 2/3 innings, giving up a leadoff homer to Kevin Kiermaier in the third.
Girardi took out CC Sabathia after 4 1/3 innings with a 5-1 lead on Monday when Longoria came to the plate with two on.
Green (5-0) struck out the side in the sixth, and Tommy Kahnle overcame two hits in the seventh with the help of a double play. Dellin Betances appeared to be unhappy when Girardi replaced him with Aroldis Chapman with one on and two outs in the eighth. Chapman walked Steven Souza Jr. and gave up an RBI single to Adeiny Hechavarria that sent Souza to third. Chapman struck out pinch-hitter Wilson Ramos with a 101.9 mph fastball.
Curt Casali, in his third plate appearance of the season, walked leading off the ninth as rain began. Chapman then struck out Brad Miller, Kiermaier and Duda for his 18th save in 22 chances, his first of more than three outs since Game 5 of last year's World Series for the Chicago Cubs. The Yankees won their fourth straight series.
A pro-Yankees crowd of 13,159 raised the total for the series to 49,510. Tickets were $25 each day.
Tampa Bay was heading back home after the game and returns to Tropicana Field for a five-game homestand starting Friday against Boston.
Source:: Sportsnet.ca