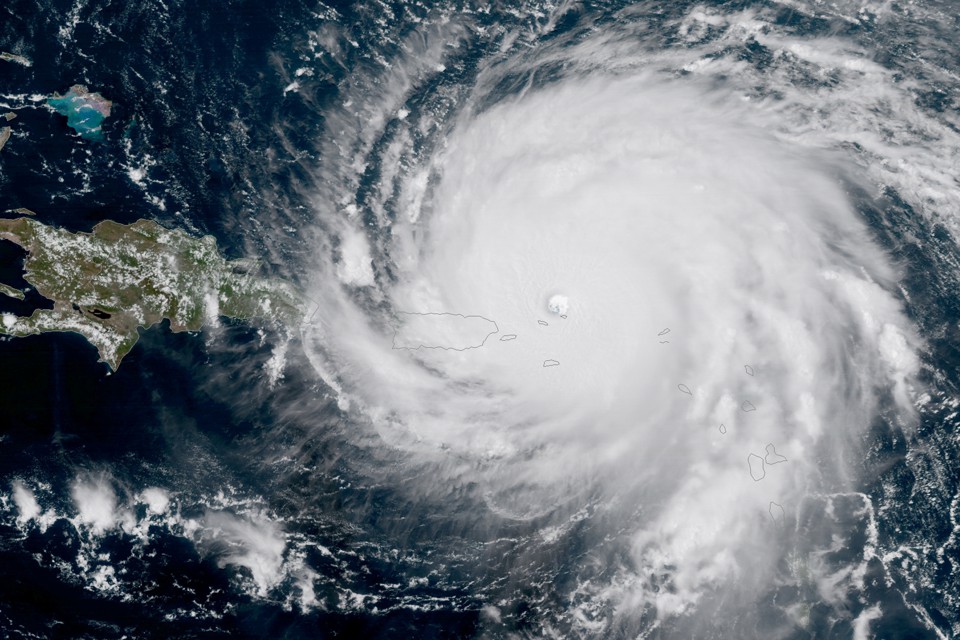 COLLEGE PARK, Md.—"I woke up Friday night with a dream that it had missed the peninsula," said Bill Lapenta, the director of the National Centers for Environmental Prediction.
We sat looking at a screen that showed Hurricane Irma's long journey across the Atlantic Ocean. Another monitor showed a live satellite feed of the cyclone, the hurricane a splotch of rainbow data, its eye coming closer and closer to the Florida mainland. Across the room, Jim Cantore shouted through the television that Irma was about to make landfall.
Lapenta had been thinking about Hurricane Irma for days. No element of the storm's forecast, he told me Sunday, was more important than its projected last-minute turn in the Florida Strait. For more than a week, meteorologists had insisted that the storm would coast west along the Cuban coast before suddenly shifting north toward the Florida peninsula. If it failed to pivot, it would sail harmlessly into the Gulf of Mexico. Six million people had been evacuated on the basis of this alleged turn. Florida had declared a state of emergency, and the governor called up the national guard.
It was as assured as anything ever is in hurricane prediction—but it was not certain. If the turn materialized, it would do so less than a day before landfall. So Lapenta, who oversees the National Hurricane Center as well as eight other environmental offices within the National Weather Service, dreamt a nightmare of a turn-less Irma. He checked the official forecast again on his phone.
"It probably would've been good for the public impacts, though somewhere in the panhandle might have gotten slammed," he told me, of his dream. "But for us… it would have been a huge miss."
It wasn't a miss. On Saturday evening, Irma verified the NWS's forecast, gliding north through the Florida Strait and tearing into the state's southwest. It hit a state that—at least from the weather service's perspective—was as well prepared as it could be for the storm.
For the National Weather Service, Irma's landfall represented an important validation not just of its new long-term hurricane-prediction tools, but of its entire shift of strategy four years ago. Instead of issuing forecasts and warnings, the agency now considers part of its job to be helping local and state governments prepare for incoming disasters
"History is being made today, I have no doubt," said Louis Uccellini, the director of the National Weather Service, in an exclusive interview …read more
Source:: The Atlantic – Science