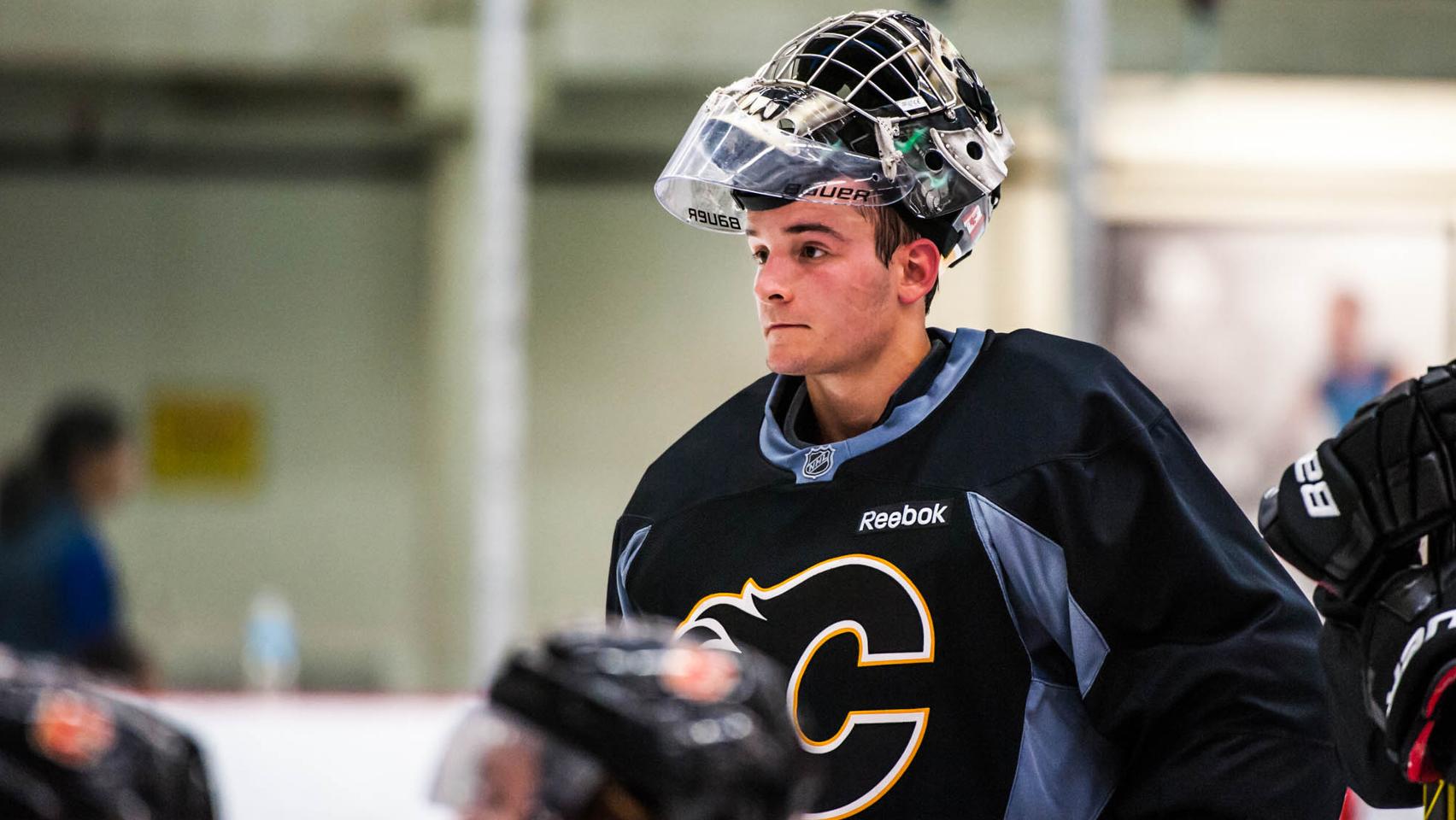 Hockey season is officially back as the Young Stars Classic kicks off in Penticton, British Columbia. The Calgary Flames boast one of the better looking groups of prospects at the event, including a very interesting top line and top defensive pairing. The Flames will help launch the 2017 edition as their prospects face off against the Edmonton Oilers at the South Okanagan Events Centre (5 pm, CalgaryFlames.com and Sportsnet 960).
Calgary Flames
Andrew Mangiapane-Mark Jankowski-Spencer Foo
Brett Pollock-Dillon Dube-Matthew Phillips
Sam Dove-McFalls-Adam Ruzicka-Hunter Smith
Mark Rassell-Glenn Gawdin-Zach Fischer
Juuso Valimaki-Rasmus Andersson
Adam Ollas-Mattsson-Kayle Doetzel
Josh Healey-Cliff Watson
There is a little bit of buzz around that top line for the Flames as at least two members are looking to make an impression on the big club. Jankowski is definitely in the mix for Calgary's opening day roster after making his NHL debut in November of last year. With some bottom six forward spots up for grabs, the Flames are expecting Jankowski to really make an impression and dominate during this event. Jankowski led the AHL's Stockton Heat as rookie with 56 points in 64 games last season.
Then there's Foo who Calgary signed as a college free agent after the NHL Draft. The highly touted forward had an incredible season at Union College with 62 points in 38 games as a junior. The undrafted forward was courted by numerous teams and he ultimately chose the Flames, mainly because of the opportunity to play. While it's more likely Foo will start his professional career in the American League, there are some who wonder if he might push for a spot on Calgary' NHL roster come October.
The top defensive pairing tonight is very interesting, too. On the left is Valimaki, the team's first round pick from June's NHL Draft. At 18, Valimaki is a long shot to make the team out of camp, but tonight will be the first time many Flames fans will get to see him play. His partner Andersson, on the other hand, could very well push for an NHL spot throughout training camp. With two slots open on the back end, Andersson joins names like Matt Bartkowski, Brett Kulak, and Tyler Wotherspoon in the competition. For Andersson, who enters the season in the best shape of his playing career, a good showing in Penticton could be the start of a crucial training camp.
Starting in net will be 2016 second round …read more
Source:: Sportsnet.ca